Robert Wyatt '68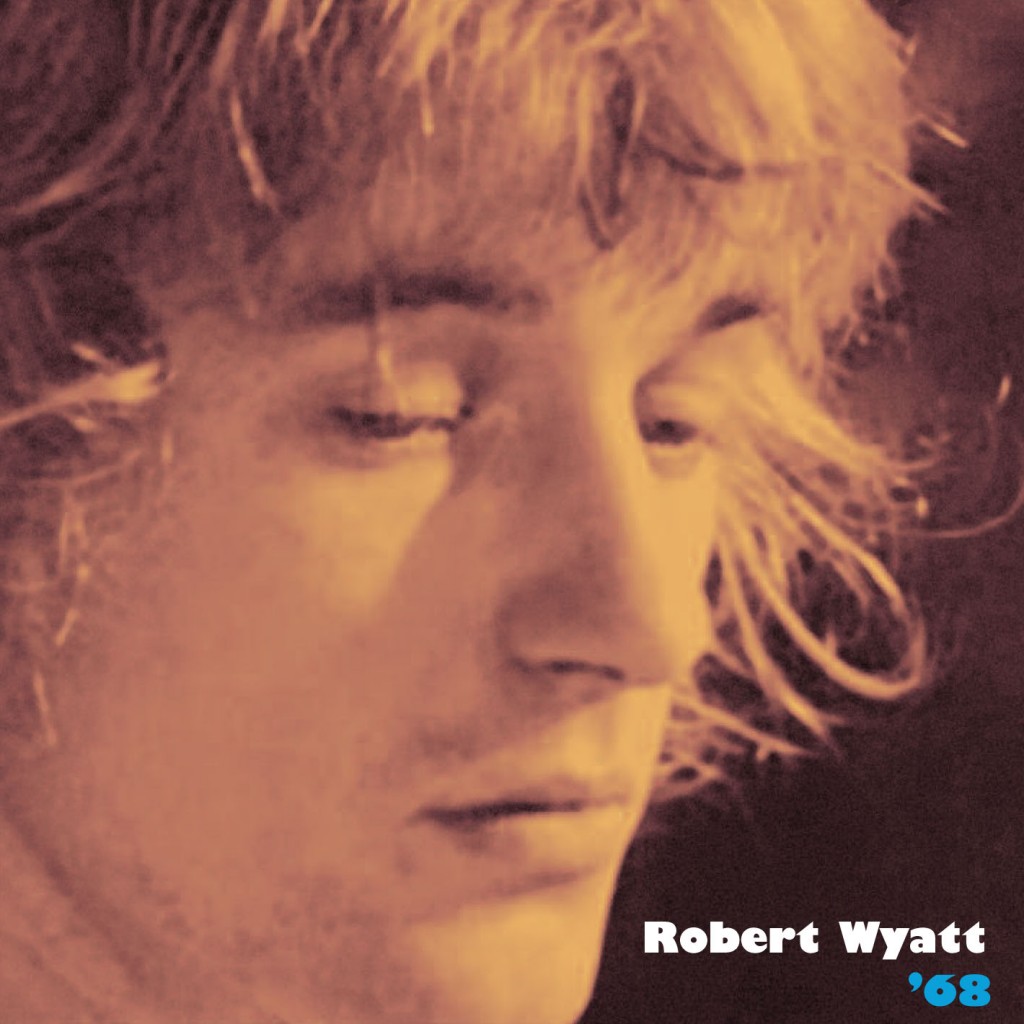 The tracks on this collection were recorded shortly after Wyatt's band Soft Machine had broken up—temporarily, it would turn out—following a tour of the States with the Jimi Hendrix Experience. In fact, Wyatt worked on the tunes while staying at a house in California that the Experience had rented; Hendrix even appears, playing bass, on the track "Slow Walkin' Talk." Recording was done at TTG Studios in L.A. (a supportive Hendrix picked up the tab), with overdubs done in New York and London. Wyatt would soon return to the Softs, however, and these recordings were put on the shelf—for a few decades.
Astute followers of Wyatt and the Soft Machine, who were one of Britain's earliest and most important art/progressive-rock bands, will recognize each of the two short and two long tunes here. "Rivmic Melodies" (18:19) would soon be reworked on Soft Machine's 1969 second album, Volume Two, while "Moon in June" (20:36) eventually took up side three of the group's 1970 album, Third. A couple years after that, "Chelsa" would reappear as "Signed Curtain" on the debut album by Wyatt's post-Soft Machine band, Matching Mole, while "Slow Walkin' Talk" returned as "Soup Song" on Wyatt's 1975 album, Ruth Is Stranger Than Richard.
Wyatt is a fascinating figure; pick any period of his long career, and you'll find unique, powerful music ranging from demanding and abstract extended pieces to bona-fide pop hits; jazz, R&B, classical, avant-garde, and ethnic musics have all contributed to his sound since the mid-'60s. The performances here were recorded well before a paralyzing fall in 1973 would lead to Wyatt focusing on sparser arrangements that might only feature a ride cymbal and snare drum.
In 1968, though, the drummer/vocalist's music could boil over with full-set ambitiousness, most audible here on the early take of "Rivmic Melodies." The well-known later version taking up all of side one of the Softs' Volume Two includes tiny slices of the "British Alphabet" section; here, we get a fascinating glimpse into Wyatt's original conception, an absurdist read-through with each letter getting four bars of playful multi-tracked vocals and onomatopoeic drum commentary. Though you can certainly understand why the section was later clipped, this original take is great fun to hear, and a classic example of Wyatt's wit—and chops.
"Moon in June" takes a similar trajectory to the well-known Soft Machine version, and in fact includes Wyatt's bandmates, keyboardist Mike Ratledge and bassist Hugh Hopper, joining in at the burning 6/8 section halfway through. Like "Rivmic Melodies," "Moon in June" reflects Wyatt's interest in finding natural ways to connect smaller segments into a workable whole. "The influence would simply have been realizing the possibilities of sustaining emotional momentum through whatever twists and turns came into my head," Wyatt explains in the CD's illuminating liner notes. That he so successfully pulled this off is what makes the tracks here more than merely a curiosity for collectors, but a handy and satisfying way to enter Wyatt's ever-interesting musical world. (Cuneiform)
Adam Budofsky
[soundcloud url="https://api.soundcloud.com/tracks/105305816″ params="color=ff5500″ width="100%" height="166″ iframe="true" /]