Chris Deaner, Drummer of the Band +/- [Plus/Minus], Makes Drum Stems of the New Album Available As "Catalyst??? for New Music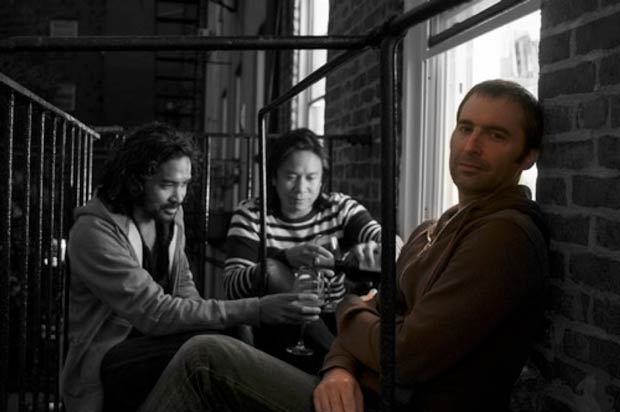 The group +/- [Plus/Minus], who will be releasing their fifth album, Jumping the Tracks, next February 4, are making drummer Chris Deaner's drum tracks available to musicians wishing to use them for their own music projects. Deaner will be publishing multi-track recordings for each song from the album to Blend, in Logic Pro and Ableton Live project formats. The Blend community of producers and musicians will be able to pull these projects and use them as starting points for new songs. "As a band we are big believers in finding new tools and resources to pull from for our music," says Deaner. "Hopefully this project with Blend will be a catalyst for songwriters. Or maybe people will just use the samples and beats to create something great. Either way, I'm excited to see what happens.
"On a personal level," Deaner goes on, "Blend resonates with my nerdy techy side. Lately I have been increasingly into exploring all the disruptive opportunities that exist in the online music creation space. I'm particularly interested in leveraging the power of the browser to replace, remove, and invent music making tools. Blend is a great example of the possibilities here.
"But really I love how strange this idea is! I love the 'surprise!' aspect of this project. I am excited to hear what people come up with for these beats, written to a song they cannot hear. Hopefully when the album is released and the melodies, chords, builds, pauses, etc. are presented to them, their heads explode." Advertisement
For more, go to blend.io.