Max Kuehn of Fidlar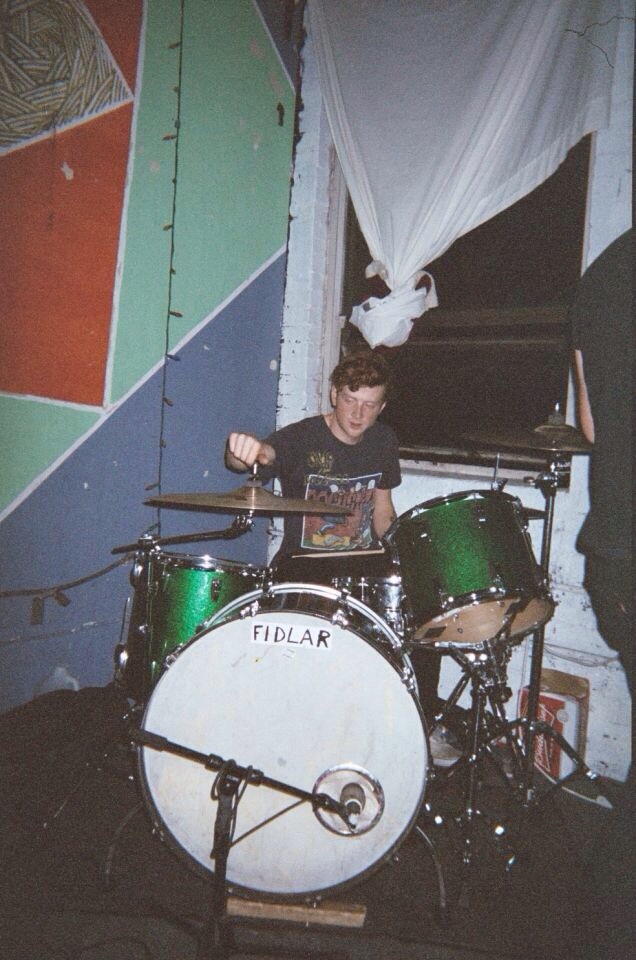 Hey, dudes! My name is Max Kuehn, and I'm the drummer of Fidlar, from Los Angeles, California. We are currently on a North American tour with our buddies the Orwells.
We've been touring for about a year and a half now. Our first tour was in June 2012 with the Hives, which was really rad because they were one of my favorite bands growing up. They were awesome guys to tour with and they showed us the ropes. Since then we've toured the U.K., Europe, Australia, and Japan. We've had the opportunity to tour and play with a lot of other amazing bands, including Off!, Black Lips, and Jeff the Brotherhood. In January we will be supporting the Pixies on the East Coast leg of their North American tour, and I'm really stoked for that!
I've been playing drums for as long as I can remember. My parents got me a little blue drumset for my second birthday, and I've been hooked ever since. My dad is a musician, so I was exposed to a lot of music at a very young age. I started studying with Dean Butterworth when I was nine years old. He was a mentor and friend really early on and one of the main reasons I began taking music seriously. My brother and I started a punk band called the Diffs when I was eleven years old. We released an album on SOS Records and did a two-week West Coast U.S. tour with the Adicts. Once I entered high school at Hamilton High Music Academy, I started playing in the jazz band and got exposed to a whole other world of drumming. I still use the techniques I learned from jazz and incorporate them into my drumming today.
After high school I started doing some session work and did a couple tours with various bands, but nothing really stuck. When Fidlar started, we played a lot of house parties and DIY shows in Los Angeles. After doing that for a while, the band started to gain some momentum and we began recording and touring a lot. As of now we've released three EPs and a full-length album that came out in January of this year on Mom + Pop Records. Advertisement
Once we get done with the tour we're on now, we're going to start writing and recording our new album, and I'm really looking forward to the process.
For more on Max Kuehn and Fidlar, go to bandcamp.com or Facebook. Photo by Isabelle Trujillo.