Ryan Ricks of the Little River Band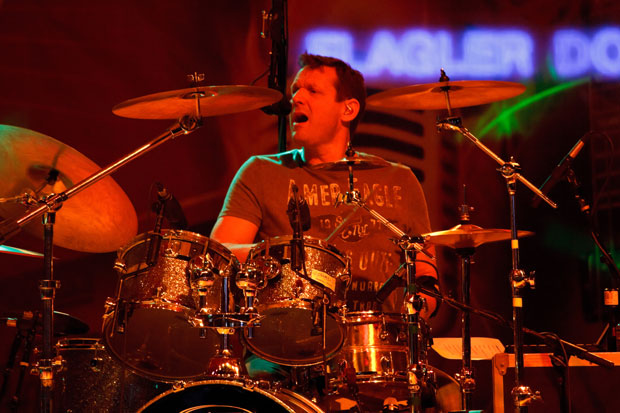 Hello! My name is Ryan Ricks, and I play drums and sing for the Little River Band. The road I took to get here was definitely curvy. Out of college, I toured with Lacy J. Dalton, and after that I worked extensively with local guys in Nashville, playing clubs, colleges, and even some cruise ship tours.
I began singing more and more and came to be very comfortable doing both. At some point, I began to become frustrated at what I deemed as the lack of "success" and became disenchanted with my situation, questioning my motivation, expertise, etc. I basically quit and was searching. The only drumming I was doing at that time was at my church, which was very good, notably because that's where I met my wife.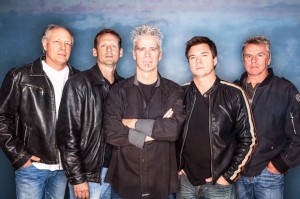 A few years later, out of nowhere, I was asked to sing (not drum) with Loretta Lynn. I did this for about two years and really enjoyed that time. Still feeling very iffy about where I wanted to go with a career, I quit. I went cold turkey, went back to school, and into the world of IT and computers. I landed an internship when I was thirty years old and was eventually hired by a large healthcare company. I enjoyed the work and was successful at it. My wife and I also adopted a beautiful little girl from China. Honestly, I was very satisfied as a husband, dad, and IT consultant. Advertisement
For those fifteen years, I put the sticks down and sold all my drums. One of the things I did during that time was to really listen and enjoy music. Before, I spent hours listening to records that I thought would make me a better drummer and not to things that I necessarily enjoyed. I started to really listen to the groove, feel the pocket, and sing the vocal part. I discovered that I was hearing the music in a different way, and when I tapped along to the drum part, it felt different, better, and more natural. I started to think, "Too bad I'm not playing anymore. I think I would really enjoy it this time."
Then one day a local guy from Nashville, Rich Herring, emailed me. I had played with him in earlier years. He had been playing with the Little River Band for seven years, and he said, "If you wanted to give the playing and singing thing one last hoorah, I have a possibility for you." At first I thought, "Wow. Sounds great, but there's no way." Long story short, six months later I joined the band and now had two full-time jobs.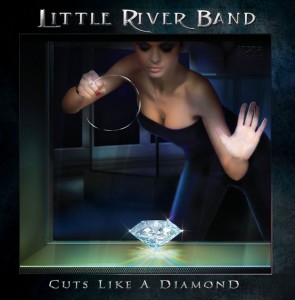 When I joined, they were already in the process of planning their new album. I got in on the tail end and was able to sing extensively on it, which was a great experience. The Little River Band is probably the perfect band for me because of the dual importance of drumming and singing. I strive to be perfect at both every night, and it's a fun challenge. The most important thing for me is to play for the music, and I that's what I bring to the gig. Advertisement
I'm grateful for my artist deal with Mapex. My setup consists of a Saturn series kit (10″, 12″, 14″, and 16″ toms and a 22″ kick). My snare is a 6.5″ Yamaha brass. I use Sabian cymbals (21″ ride, two 18″ crashes, 17″ crash, 8″ splash, and 15″ hi-hats). The band doesn't use any monitor wedges as we all have custom in-ear monitors. I use LiveWires and am very happy with them. With singing and drumming, it's especially important to have a clear, measured monitor mix, and it requires continuous evaluation and fine-tuning (different live stages require different adjustments).
One of my favorite songs to play live is "Night Owls." Derek Pellicci played a nice shuffle on the original recording. I altered it just a bit, adding triplet ghost notes on the snare, a la Bernard Purdie and Jeff Porcaro. It's one of the most fun grooves for me to play, and I'm singing so it's a rewarding challenge. My influences are (not necessarily in this order) Steve Gadd, Jeff Porcaro, Manu Katche, Phil Collins, and Stewart Copeland.
My advice: Listen more and play for the music.
For more on Little River Band, visit http://littleriverband.com.