Renowned Fusion Drummer Ronald Shannon Jackson Passes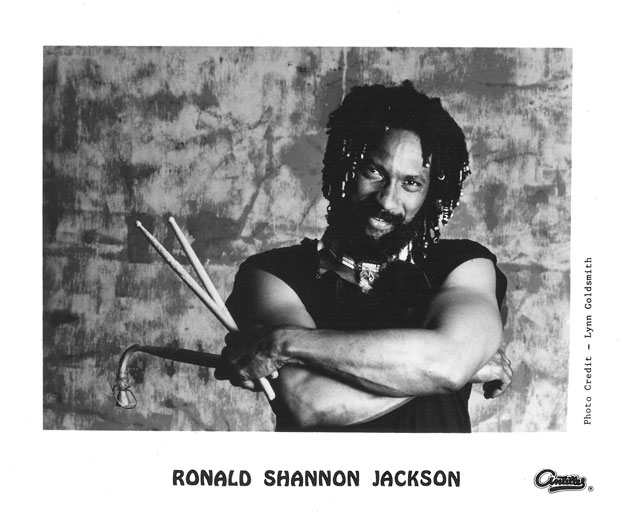 Ronald Shannon Jackson died at his home in Fort Worth, Texas, this past October 19. Jackson was a renowned drummer, composer, and bandleader who supported some of the giants of avant-garde jazz, including Cecil Taylor, Ornette Coleman, and Albert Ayler. As a leader, he was instrumental in launching the careers of Bill Frisell, Billy Bang, Robin Eubanks, Vernon Reid, and Melvin Gibbs, among others. In recent years he continued pushing boundaries with adventurous players like Vijay Iyer, Joseph Bowie, and James "Blood" Ulmer.
In the May 1991 issue of Modern Drummer magazine, Jackson responded to reader Derek Scruggs, who asked him about the origins of his "stuttering groove" at the beginning of the track "Howard Beach Memoirs," from Power Tools' 1987 album Strange Meeting. The drummer's answer provides insight into his musical and personal priorities.
"The figure you refer to in the opening of 'Howard Beach Memoirs' is created by playing African flams. Melvin Gibbs, the composer of this composition, is a towering, graceful man who grew up near the area of the nasty racial conflict [the piece was named after], which left one man dead and several young men having to live the rest of their lives with a needless killing on their consciences. Advertisement
"African flams are the conscious projection of rhythmic fluids converted to a solid state—yin-yang, right side to left, left to right. The left hand playing the left mounted tom…the right hand playing the right mounted tom…divided flams accentuated with compound 8th notes on the bass drum…the hi-hat playing modulating 2 and 4. Idea, emotion, and projections moving like a suspended cloud.
"To breathe life into a rhythmic idea is the challenge. Anger is, at the surface level, very easy to trigger during these 'nothing for sure' days. Violence, in the air, is African flams on the drums. The Howard Beach conflict is the emotional material. Melvin Gibbs is the observer, historian, and reporter of this event. Bill Frisell is the angelic interpreter who weaves a harmonic collage that says 'Shame, shame, shame' from the left and 'All sins are forgiven' from the right. The overall mental auditory picture is a statement of life."