Nick Ruffini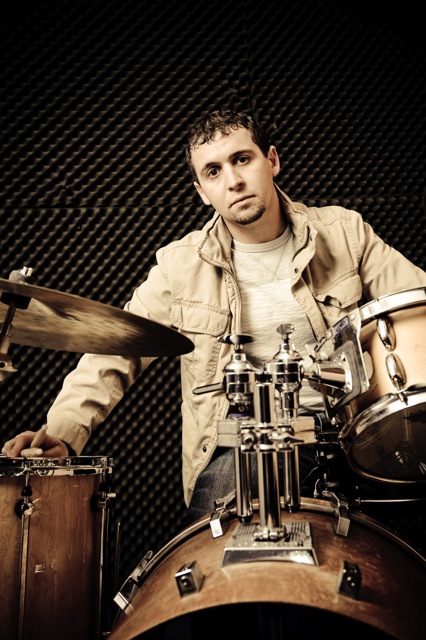 What's up, MD readers? I'm a New York City–based drummer, instructor, and speaker as well as the artist relations manager for Boso drumsticks.
My lifelong journey of playing drums started at fifteen. From high school to college and beyond I constantly sought out the best instructors, leading me to Kutztown University in Pennsylvania, where I studied music and business. During college I seized every opportunity, performing with salsa bands, jazz combos, African percussion ensembles, Brazilian ensembles, and local and regional touring groups. Since college I've been fortunate to tour the county numerous times, with Monacy, Johnny DeFrancesco, Pat Bianchi, Jeff Washington, the Sermon!, and others. I've also shared the stage with some amazing musicians, from Page McConnell of Phish to jazz legend Melvin Sparks to the Greyboy All"Stars.
In 2011, I released my first record under my own name, Pressin' On. The success of the record blew my mind, inspiring and motivating me even more. See, my philosophy on drumming and life are the same; you get out what you put in. There are universal truths to getting something done, whether it' playing the drums, losing twenty pounds, or becoming the CEO of a Fortune 500 company. I call these universal truths "the rudiments for success."
Success, defined by your own terms, is achievable with a plan, dedication, focus, and, most important, the correct building blocks that others have been using for hundreds of years. I use these "rudiments for success" as part of my speeches, clinics, and lessons to help others not only succeed in drumming, but also in life. I'm the guy that still believes what my parents and teachers told me when I was a kid: "You can do anything you want to do and be anyone you want to be." I work hard toward my goals every day, and I help others to do the same. Advertisement
Here are some tips to maximize your potential:
Master your twenty-four hours. Time is your biggest asset. Use it wisely.
Plan your day before it starts. List goals and objectives the night before.
Stop multi-tasking. Concentrate on one thing at a time with undivided attention.
Reverse-engineer your goals. Figure out the end result, then work backwards to see what actions you need take to get there.
Keep a journal. Don't trust yourself to remember; write down everything on paper.
If you'd like to chat, reach out to say hello, or ask me anything, please don't hesitate to contact me. I'm honored to endorse Aquarian drumheads, Boso drumsticks, Bopshorus cymbals, and Cympad USA products.
Stay hungry!
For more on Nick Ruffini, go to NickRuffini.com.