Jeff Ryan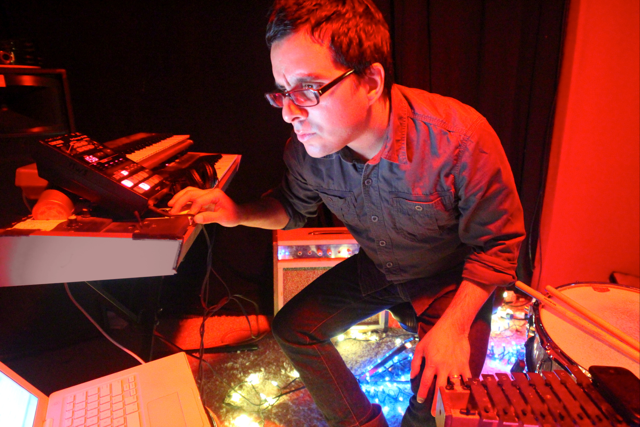 Hi, MD readers. I'm Jeff Ryan, and I'm honored to be contributing a blog to Modern Drummer's website, because I consider this magazine to be the foundation as well as the living/breathing backbone of the drumming community.
I've always tried to approach the drums from a more melodic, rather than technical, perspective, which was definitely a learned technique rather than an innate instinct. What I mean is that, over the years of recording with different musicians and artists, I've learned to take certain intonations and cues from a melody or a vocal cue from the artist I'm working with, and to try and develop an idea on the kit based on those certain melodies. Having the experience and tools to dig deep to play something not necessarily "correct" but being empathetic to the melody and the artist has helped me continue to be hired by Grammy-winning and -nominated recording engineers like Stuart Sikes and John Congleton, and to record and tour all over the world with such amazing artists such as St. Vincent, the War on Drugs, Sarah Jaffe, and the Baptist Generals and work with labels such as 4AD, Sub Pop, Secretly Canadian, Kill Rock Stars, and Touch and Go.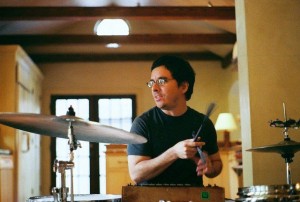 I've spent a lot of time honing my technique—literally years with Joe Morello's Master Studies and other instructional books, tutorials, and videos, as well as all the educational sections in MD since the early '90s. In doing so, I found that, just as in life, it's all about balance, finding that Golden Mean, so to speak. I've realized that it's not all one thing or the other, meaning, it's not technique without passion and inspiration—and it's definitely not all inspiration without the learned fundamentals to be able to effectively communicate those inspirations. By no means am I saying that I've found the answer and am able to do that every time I sit behind the kit. But I'm definitely trying, and I'm happy where I am in my journey and want to continue to move forward. Advertisement
I'll end with a quote that has stuck with me for over twenty years. Peter Erskine was doing a seminar at the University of North Texas when I was a student. After he finished performing, he took questions from the audience, and a fellow student raised his hand and asked, "When playing the last solo before the last chorus, you switched from the 20″ cymbal to the 22″ to your left—was there a reason for that"? His answer: "Life's too short." Those were powerful words that have stuck with me and inspired me for decades. Meaning, take what you've learned and use it to make it your own, and try to meld the head and the heart to find that balance.
Next year brings more recording sessions and touring, as well as another solo release by my ambient/electronic project, Myopic. Thanks for reading, and thanks, MD!
For more on Jeff Ryan, go to jeffryanmusic.com, facebook.com, twitter.com/myopic72, simulacrarecords.com, or blogs.dallasobserver.com. Drumset photo by Howard Draper; computer shot by Jerome Brock.