Matt Starr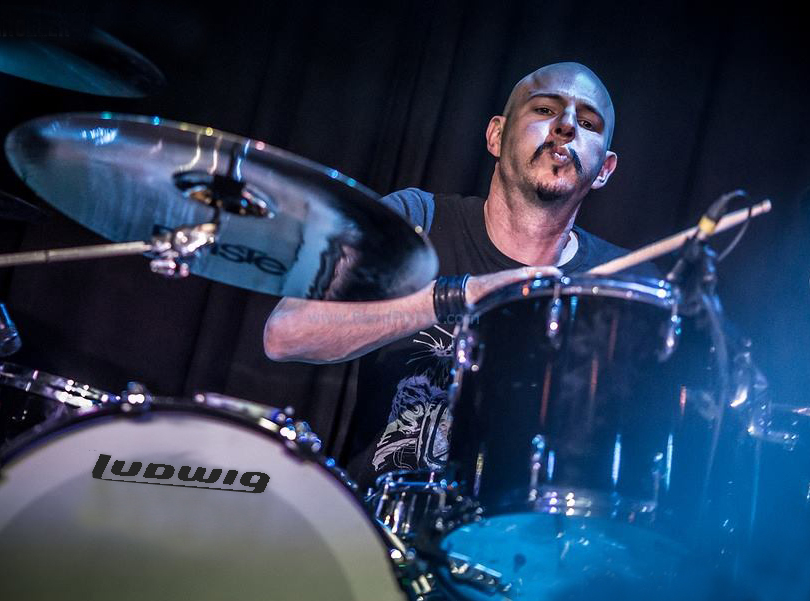 Yo, MD readers! It's Matt Starr (aka Dr. Starr) dropping in to say hello. As of late, I've been in the studio with Ace Frehley (Kiss). As for the in-between-time, I toured Europe with Steamroller, which is a band with Doug Aldrich and Michael Devin of Whitesnake. We had a blast rolling through Europe and Ireland. I also recorded a record with Love/Hate, which was on the heels of a UK tour earlier this year. One of my favorite experiences this year was playing the Bonzo Bash/John Bonham Tribute in NYC, which was created by Brian Tichy. Hanging with thirty-plus amazing drummers and rocking Zeppelin tunes was an unforgettable experience.
I've had the pleasure of working with a lot of great producers, including Jimmy Bralower (Madonna, Mick Jagger, Joan Jett), Toby Wright (Metallica, Alice In Chains, Korn), Jim Ebert (Meredith Brooks, Toni Braxton, Butch Walker), Mike Chapman (Blondie, the Knack, the Sweet), Dave Bianco (AC/DC, Tom Petty, Kiss), and Anthony Focx (Aerosmith, Foreigner).
What I have learned that has helped me a lot is to go into every session prepared—showing up on time and preferably early, having a great attitude, and saying "hi" to everyone, as you never know who's who. Also, I try finding out what the song(s) are like ahead of time and let that determine what kind of drums I bring. I may use different sticks if it's a lighter session. Advertisement
Once I sit in that chair, I need to let go of everything. I try not to worry about what the guys in the control booth are saying when they tell me, "Hang on for a second," and then I hear silence for three minutes. Maybe they're saying "This guy sucks," or "This guy is better than Porcaro." But usually it's something like, "Why is the light on the console not coming on"? It doesn't really matter. None of those thoughts will help me play better. I do sometimes think "What would John Bonham, or Ringo, or Mickey Curry do"? Those are my three guys, but you can draw from any of your musical experiences. Play for the song, support the music and melody, and don't step on the vocal!
Most of all, have fun. It can get stressful, especially when things don't come together easily. But I just remember that I had a Beatles bootleg back when I was younger, and the track said "'Something,' take thirty-seven." That means that they tried it thirty-six times before they got it right. I also just read an article about the track "Gaucho" played by Jeff Porcaro. They worked on that song for over ten hours with the engineer, finally having to splice the tape several times to get the final take.
For more on Matt Starr, visit www.mattstarrmusic.com and www.facebook.com/MattStarrMusic.