Sabian Returns With Cymbal Vote In 2014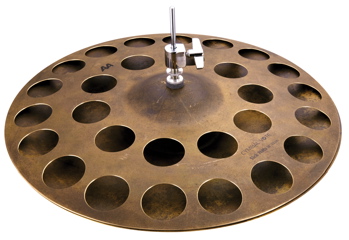 For the third consecutive year, Sabian is asking drummers around the world to help decide which new models the iconic cymbal-maker will release in 2014 – and once again, drummers around the world get a chance to play them before voting.
Multiple sets of 12 new cymbal models developed by the creative Sabian Vault team have been shipped to the finest drum shops around the world, allowing drummers to play before they vote. At many events, Sabian artists will be on location to perform with the latest and greatest dozen innovative models.
For those who can't get out to play the cymbals, the Cymbal Vote website features high-energy video of Sabian artists playing and discussing the 12 cymbals. Top players like Mike Portnoy, Chad Smith and Todd Sucherman will take the cymbals for a test-drive, and will make their opinions heard loud and clear! Advertisement
When Sabian launched Cymbal Vote in 2012, it was the first time a major music manufacturer had allowed its customers to choose their annual product offering. The Cymbal Vote concept is simple: a dozen tantalizing new cymbal models are developed by the Sabian Vault team so that drummers around the world can vote daily for their favorites − until a final four are left standing. Those four are officially announced as Sabian's 2014 product offering at the Winter NAMM show in Anaheim, California.
For a complete listing of Cymbal Vote events worldwide, and descriptions and video of all 12 new cymbal models, please visit www.CymbalVote.com.