Philly Drum Project Kicks Off a New Season with Erik Johnson

Philly Drum Project's monthly event, Beats, Brews, and Banter, will continue on Monday, September 9, at the R Bar (formerly Roosevelt's Pub), located at the corner of 23rd and Walnut in Philadelphia. The event will run from 7 to 9 pm and will feature a workshop by Erik Johnson.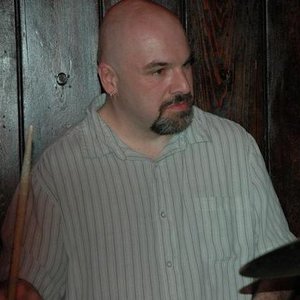 Johnson is a drummer/composer/multi-instrumentalist from Philadelphia. He is on faculty at the University of the Arts, where he teaches drumset, improvisation, and jazz ear training and directs jazz ensembles. Erik is a member of the Fractals, a Philly-based power trio whose influences include the Police, Steely Dan, Todd Rundgren, the Beatles, Jeff Buckley, Joni Mitchell, Iron Maiden, and Stevie Wonder. The Fractals include three of the four members of the former Interscope Records band Huffamoose.
Erik has performed or recorded with many artists in myriad styles. His recording and performing credits include Ben Schachter's Trio of Many, George Garzone, Tim Hagans, Jack Walrath, Gary Bartz, John Swana, Jef Lee Johnson, Ralph Bowen, Larry McKenna, Jim Ridl, Jamaaladeen Tacuma, Kurt Elling, Gerald Veasley, Schooly D, Huffamoose, Jim Boggia, Susan Werner, Karan Casey, Mutlu, Joseph Parsons, 4 Way Street, Ben Arnold, Phyllis Heitjan, Lelia Broussard, Liz Longley, Matt Parrish, Tyrone Brown, Dave Posmontier, Tony Marino, Chico Huff, Amber DeLaurentis, and Scott and Brian Bricklin. Erik has recorded many jingles and has performed and/or written music for films, including Here Comes Huffamoose, Abel Ferrara's Mas RX, Aqua Teen Hunger Force (with the Fractals), and others. Advertisement
Philly Drum Project is a percussive collective dedicated to sharing gear, lessons, beats, and gigs, while emphasizing creativity, education, and community. Beats, Brews, and Banter takes place on the first Monday of each month with a featured speaker/clinician each month.
For more information, visit www.phillydrumproject.com or follow on twitter @PhillyDrum.