Jonathan Ellinghaus with Blake Morgan
Hello, MD! Want to be a better drummer? Learn to play guitar. Want to be a great drummer? Start writing songs.
In spite of what a lot of people would see as clear successes (consistent session work, lots of album credits, multiple tours, etc.), I've never actually thought of myself as a great drummer, at least not in the true sense of the word. It was always on the lips of people that heard me play, but somehow deep inside I didn't fully believe them.
After years of brushing it off as politeness (or just plain ignorance), I decided to try to start taking their word for it, and from one person in particular, recording artist and producer Blake Morgan, who has a reputation for being excruciatingly honest. He's used me on nearly every record he's produced and recorded for his label, which amounts to over twenty albums. I spent the first five years of our working relationship assuming it was out of convenience more than anything else—we're good friends, I'm good in the studio, I live fairly close by—but I felt that at some point the "real" drummer would show up. You know, the cat with the music degree and sick chops and who can sight-read.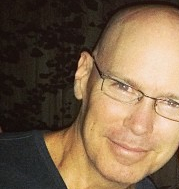 You see, in my head I wasn't a real drummer. In my head, real drummers devoted 100-percent of their attention to drumming and certainly weren't wasting valuable practice time being interested in guitar playing or songwriting. I was guilty of both. What I eventually realized was that these were the very things that were making the difference in my playing. It made me look at how I approached creating the drum track for a song by not just hearing the song as a drummer, but as a guitarist and a songwriter—like seeing the forest for the trees. Most importantly, it helped me hear the track as a musician first and as a drummer second. Advertisement
Favorite tracks of mine that sound like they've resulted from this approach include anything from Jay Bellerose—particularly on Robert Plant and Alison Krauss' Raising Sand and Ray Lamontagne's God Willin' and The Creek Don't Rise, almost anything by Jason McGerr (especially "Summer Skin," "What Sarah Said," and "Brothers on a Hotel Bed"), Phil Selway, and Griffin Goldsmith of Dawes, whose nuanced work has been blowing my mind lately. What's apparent to me in these drummers' tracks (regardless of their process or style) is that like the other melodic instruments, their parts were carefully crafted in service of the song.
Only recently did I realize that for the last five years this was how I had approached all my recording sessions. Blake understood this as well, and my tracks on his new album, Diamonds in the Dark, are my clearest examples of this to date. Tracks I'm most proud of are "Suspicious Bliss," "Forgetting to Remember You," "Best Bad Idea," "Black into Blue," and "Haunt Me."
The difference made from learning a melodic instrument and working on songwriting will surely vary from player to player. For me, it made all the difference.
For more on Blake Morgan, visit www.ecrmusicgroup.com/artists/blake-morgan.