John Boecklin of Devildriver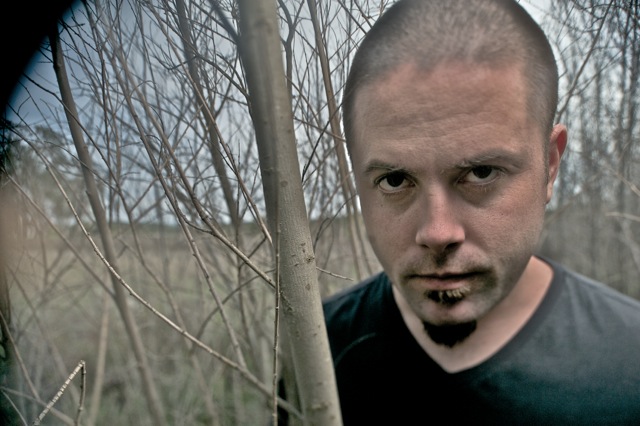 My name is John Boecklin, and I play drums for the band Devildriver. I started playing drums at the age of fourteen and never looked back.
Since 2003, I have toured the world and now have six records under my belt at the age of thirty-three. Touring and recording over the past eleven years have left me with some of the best and worst memories of my entire life, but I would change nothing given the chance.
Reflecting back on starting music as a professional, I immediately think of the first "real deal" tour I ever took part in—Ozzfest 2004. The bill was beyond stacked and full of metal's best: Black Sabbath, Judas Priest, Slayer, Slipknot, Hatebreed, Lamb of God, Dimmu Borgir, Unearth, Lacuna Coil, Every Time I Die, and Atreyu.
That summer, to this day, was the best of my life. I really learned a lot, and in particular about two things: I needed to work on my style, and I needed to become a much more competent and innovative drummer. From watching Scott Travis of Judas Priest, I knew I wanted to have a smooth feel and look more in control of what I was doing. I also wanted more over-the-top speed and fill work, like Joey Jordison and Chris Adler, who I watched night after night. Of course, I knew their records beforehand, but it was inspiring to see how they turned heads and the attention to detail that drummers of their prowess possessed. I wanted to be of the same caliber. Advertisement
Being one of the few baby bands on that bill, I studied and talked with every drummer I could. Yes, I partied my face off as well, but that tour completely put me in check, in terms of stepping up my game. The whole band felt it, too. Hence, we came off that tour and wrote what many of our fans consider our benchmark album, The Fury Of Our Makers Hand. All in all, touring had an immensely positive affect on my playing.
After touring for eleven years, I feel quite differently about the traveling circus compared to how I did back in 2004. Today, the show is the only thing I look forward to. The party is really no more. Not to sound conceited or unappreciative, but I've done so many shows, with so many bands in so many places, that the passion or excitement for travel is completely gone.
As I type this blog in Austria, backstage at a club, I can't even count the number of times the band has played where there was no AC, smelling like sweaty meats and cheeses, and how often I would spend my morning putting tin foil across the front of the bus because of lack of power. Nothing crazy, of course, but touring can become a painful, repetitive motion. However, I wouldn't trade if for the world. Playing music for a living really is easier than any other job I've ever had. The further down the spiral you go with touring, the deeper you dig in for musical growth. That's what keeps this lifestyle worthy. As much as the touring life is mundane, I could never leave it. Advertisement
As cliché as it sounds, you've got to love what you do to get to the next level and stay alive in this game. Getting better at drums and making the best record I can are the passions that continue to drive me year after year. The best part of it all is walking off stage knowing you gave it hell and sounded good doing it. It's an irreplaceable feeling that cannot be contested by anything.
For more on Devildriver, visit facebook.com/DevilDriverOfficial1.