Rick Latham Euro Tour 2013 2.0 Dates Sept-Oct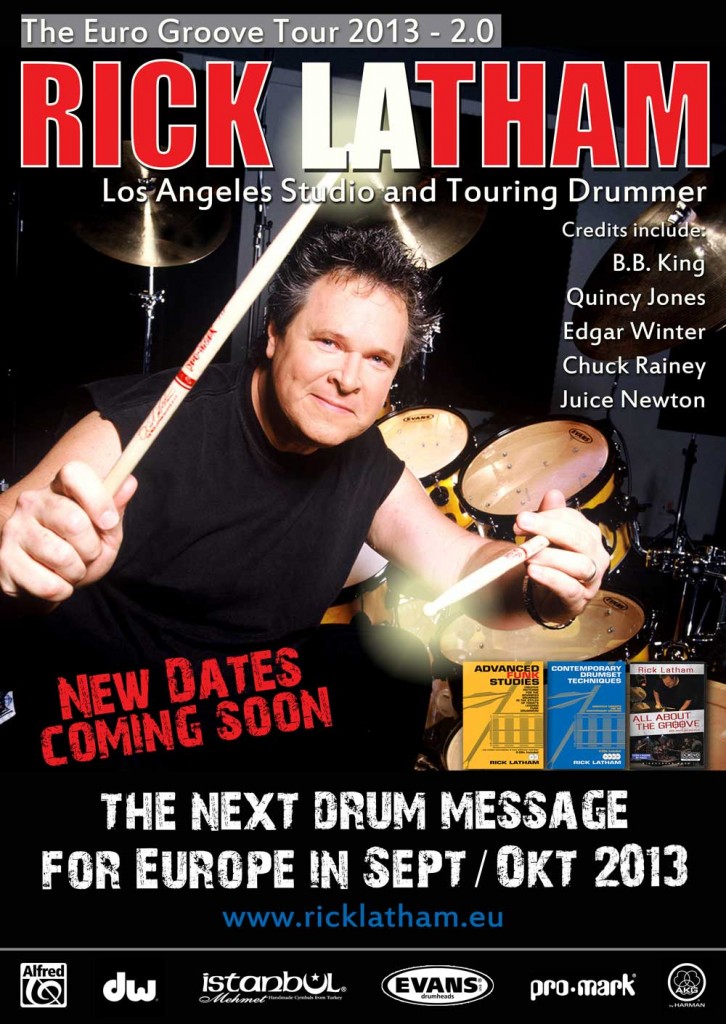 Los Angeles studio and touring drummer Rick Latham has recently announced dates for his Euro Tour 2013 2.0. The tour includes a combination of performances and clinics and brings Latham to Germany, Switzerland, Czech Republic, Italy, and China. For dates and more info visit the European version of his website.
Latham, author of the highly regarded method book
Advanced Funk Studies,
 has performed or recorded with  B.B. King, Edgar Winter, Bobby Kimball, Rick Derringer, Pat Travers, Howard Roberts, Bill Watrous, Jerry Coker, Paul Smith, and Juice Newton, and appears on the soundtracks of
Gone in 60 Seconds
,
Daredevil
, and
Spiderman
. For more on Rick, visit his
website
and
Youtube page
.