Patrick Wheeler of the Wheeler Brothers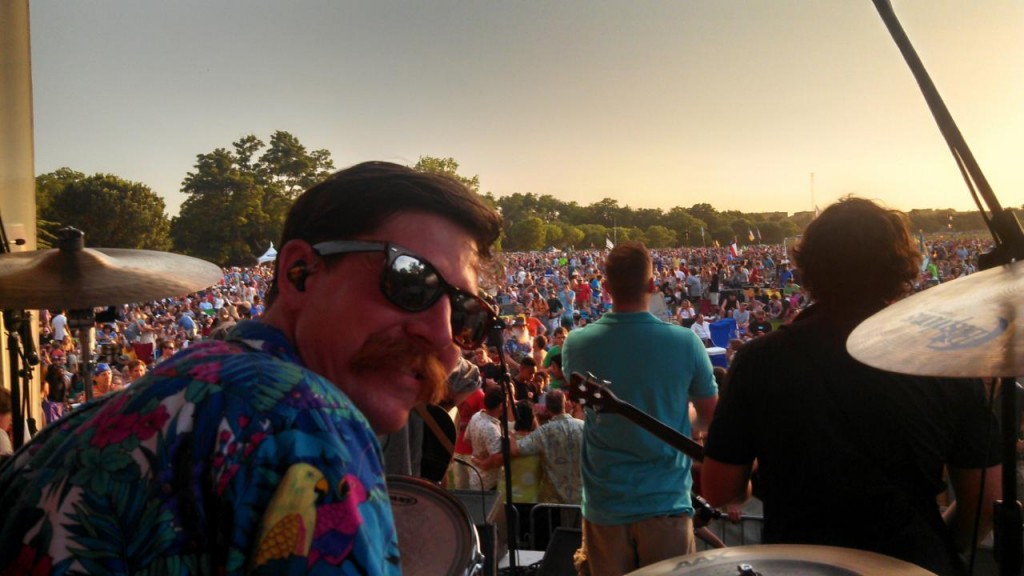 Hey, MD readers! My name is Patrick Wheeler, and I play drums in a little family affair called Wheeler Brothers. We are a five-piece band out of Austin, Texas that's been lucky enough to tour coast to coast over the last few years. We also just released our sophomore album, Gold Boots Glitter.
Pat Wheeler's groove cake is made of one part technique, two parts emotion, and three parts groove. I build my cake this way because these are my stronger points. You can only play with the skills you've got, and I've never been a technical drummer. If you want a lamb chop recipe, call Steve Gadd. I didn't exactly expect to be touring continuously, and there just isn't enough time to take instruction these days. Moral of the story: Learn as much as you can before you start touring.
Anyway, my affinity for drumming was fully realized at one specific moment in time, and that moment was a Galactic show at Stubbs BBQ. When the show was over, I thought to myself, "This is what a professional drummer looks and sounds like." My favorite drummers are the ones with a presence and a deep pocket. You hear the beat, you feel the beat, and you see the beat being hammered into the drum. Advertisement
When you see guys like Galactic's Stanton Moore play, it's his energetic enthusiasm that turns a group of foot tappers into a riotous uproar of beer-happy concert demons.
At any rate, flailing my body around to the beat has helped increase my pocket and the show. I figure if you're dancing to your own beat, so will they. I'm definitely not the guy that believes in a pristine and perfect show because that is what the studio is for. I've always loved the rawness and wildness of live performance. It's the most fun you can have with clothes on, and it's nothing short of magical when you link up with the crowd.
For any new drummers, don't give up. If I can do this, so can you! It's more of a marathon than a sprint. I've certainly had buddies with far more talent throw in the towel to the suit and tie. If it were easy, everyone would do this. Of course, that's what makes it worthwhile. On that note, I'm out.
Many thanks to you, to Modern Drummer, and to Rochefort drums!
For more on Patrick and the Wheeler Brothers, visit wheelerbrothersmusic.com.