Carlin Brown of Restorations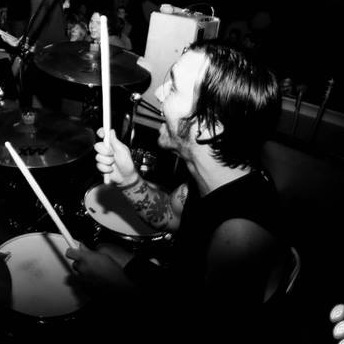 When people ask, "How's the tour going"? there are always a million different directions the answer could follow. In this instance, if you take the situation apart and analyze it, it goes as follows:
Take three bands from Pennsylvania that are all old friends/tour buddies— the Menzingers, Fake Problems, and Captain We're Sinking—and mix them up with a bunch of fun-loving dudes from Florida. Now make them drive around America drinking, smoking, and playing loud music for a month.
We got to play some great venues to some great crowds. The whole thing teemed with positivity and happiness (most of the time). Having old friends like the Menzingers bring you out on the road to play sold-out shows in a lot of your favorite cities will certainly cause this. Advertisement
We did some fun sightseeing, like this picture with the Bronze Fonz in Milwaukee.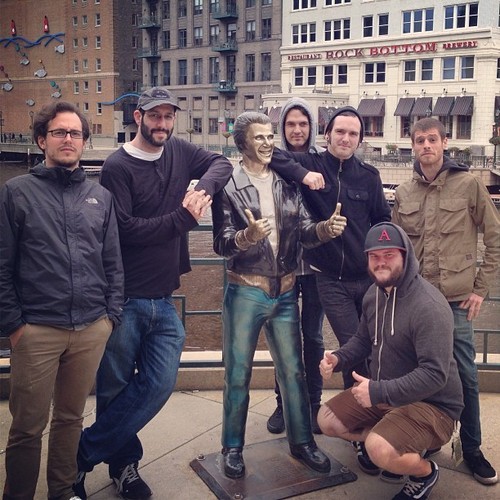 We spent a lot of time hanging out and crashing with friends that we hadn't seen in ages, made family dinners, went impulse bowling late at night, and even got to have a very welcome pool session in the grueling Floridian heat and humidity.
We also had two amazing crewmembers, Andy Clarke and Scotty Bell, who made everything run perfectly on schedule. There was one instance in Indianapolis where the two literally had to take over the show and run the entire thing themselves. The whole tour was a group effort, and everyone looked out for one another. This made playing sold-out shows in tiny venues a pleasure instead of a logistical nightmare. 

No matter where or when we played, every city was singing along with every band. People showed up early and stayed late. There were only one or two instances of violence, which were IMMEDIATELY quashed peacefully by the cool heads of the Menzingers and Scotty.
We also did some fun band member mash-ups between the Menzingers and ourselves. Guitarist Dave Klyman would join the Menzos for their encore some nights. Then there were times where guitarist/organ player Ben Pierce would play organ on "Nice Things" by the Menzingers or bassist Dan Zimmerman and I would join them for "Irish Goodbyes." Even guitarist Brian of Fake Problems joined us on backing vocals for our song "Let's Blow Up The Sun." Advertisement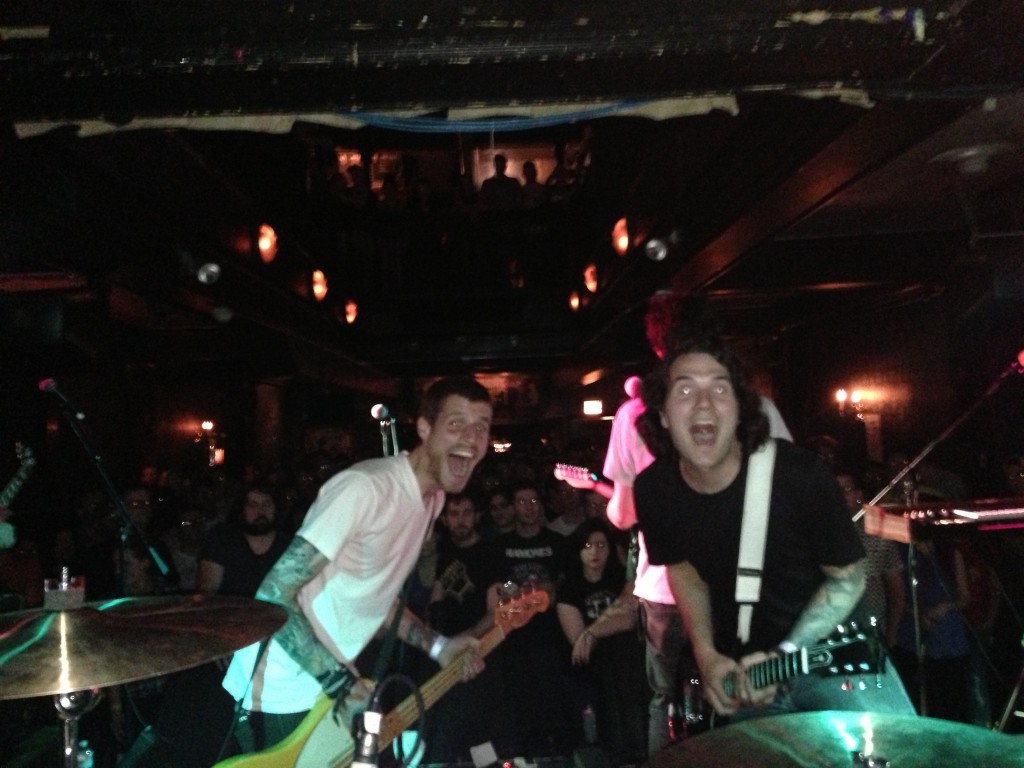 Dan Zimmerman and Ben Pierce
 The best of these for me was the first night of tour, playing with a second full-set drummer. Playing the legendary First Unitarian Church in Philadelphia alongside one of my best friends, Keith Yosko, from the Holy Mess, was perhaps the most memorable time of the whole tour.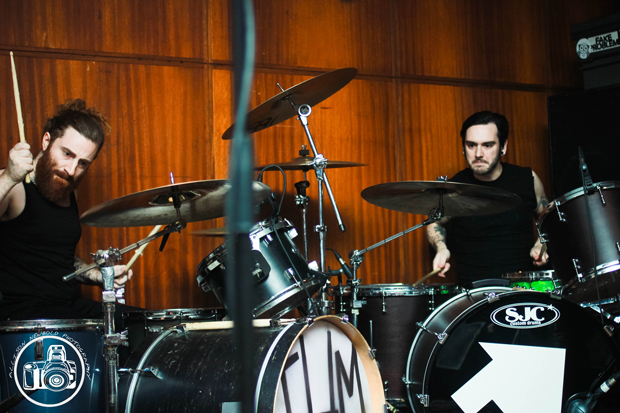 Carlin (right) and Keith Yosko
Bottom line: This tour was pretty freaking great. It was a trip I'll never forget.