Product Close-Up: Taye Specialty Walnut/Mahogany Hybrid and MetalWorks Vintage Brass Snares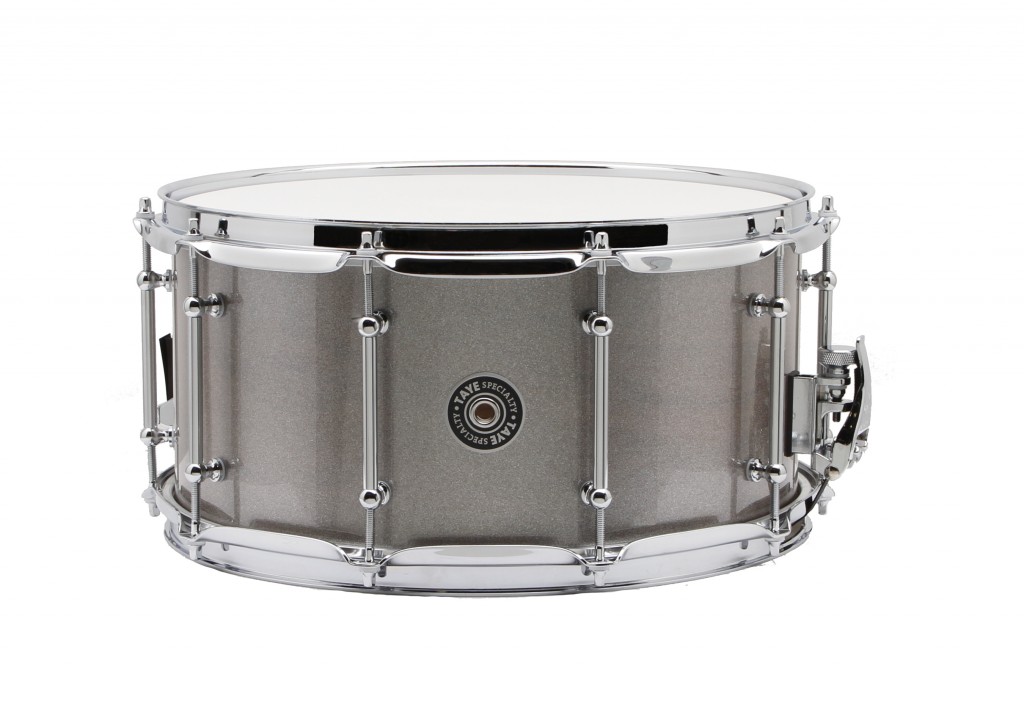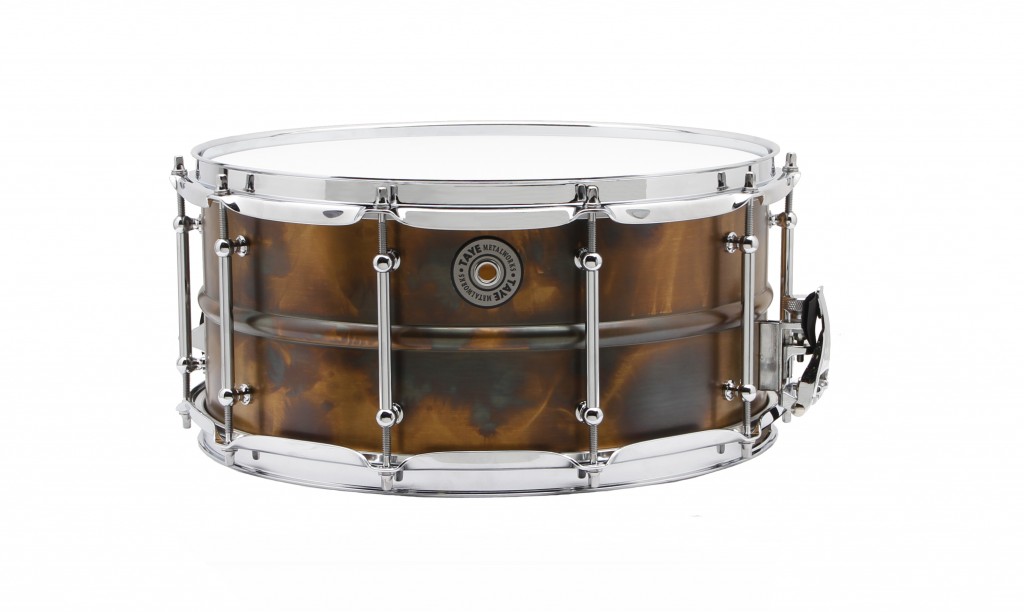 August 2013
Product Close-Up
Taye
Specialty Walnut/Mahogany Hybrid and MetalWorks Vintage Brass Snares
by Michael Dawson
Early in 2013, Taye introduced a duo of professional-grade snares designed to appeal to drummers looking for classic sounds at a more affordable price than what's currently offered in the boutique and vintage markets. This intriguing pair, which includes a 7×14 Specialty series walnut/mahogany hybrid-shell drum and a 6.5×14 MetalWorks Vintage Brass, covers a wide sonic spectrum, from open and vibrant to warm and sonorous. Let's take a closer look at each of these new offerings.
Specialty Walnut/Mahogany Hybrid
The Specialty series is Taye's launching pad for more distinctive snare drum designs. Some models are produced in limited runs, while others stick around over the long term. The Specialty 7×14 walnut/mahogany hybrid-shell snare ($749) features a 6-ply mahogany core with two plies of walnut on the interior and the exterior. The drum also comes with 6-ply North American sugar maple SoundRing reinforcement hoops; a SideLatch throw-off, which operates perpendicular to the shell; 2.3 mm triple-flange hoops; and classic tube lugs. It has a translucent silver/sandy finish called champagne mist that allows some of the wood tone to shine through.
MetalWorks Vintage Brass
Taye's MetalWorks series features high-quality drums made from a variety of popular metals, including brass, steel, and aluminum, at very competitive prices. The new 6.5×14 Vintage Brass ($999) is the company's first foray into more boutique styles, and it pays homage to the coveted heavy-gauge brass snares made by many manufacturers in the early to mid 1900s. The shell is 2 mm thick and features a weathered patina finish. Like the walnut/mahogany, the Vintage Brass comes with a SideLatch throw-off and tube lugs, but the hoops are 2.5 mm chromed brass and the snare wires are from PureSound's Custom series. Advertisement
Check out the complete review in the August 2013 issue of Modern Drummer.
http://www.youtube.com/watch?v=AlnW7UyMwzk