Mapex Wins Best In Show Award at Summer NAMM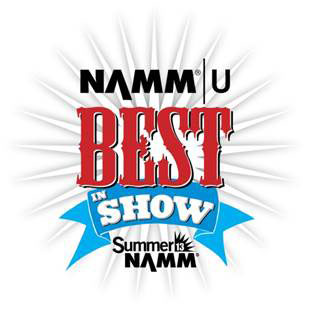 A panel of retail experts gathered during the Best in Show discussion during the Summer NAMM Show this past July 13 and awarded Mapex as a "Company to Watch" for providing trendsetting products and services.
"Once again, Mapex is very proud to be the recipient of the NAMM Best in Show, Companies to Watch award," states Mike Robinson, director of marketing for KHS America, the parent company of Mapex. "It's gratifying to know that our efforts to become a partner to our customers, rather than just another vendor, are being recognized and appreciated."
The Mapex NAMM display featured Saturn IV drumkits, Black Panther snares, Falcon hardware, and the all-new Rebel line of drumkits that is focused on beginning drummers.
For more information on Mapex Drums, visit Mapexdrums.com, Facebook, and Twitter.