Jimmy Boyette of the Light Within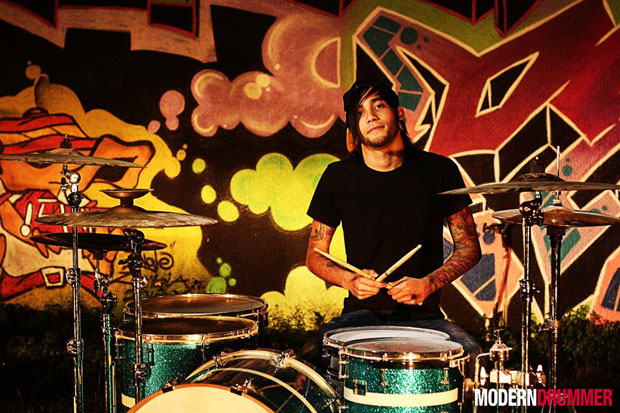 My name is Jimmy Boyette, and I perform in the band the Light Within, which started with three band members living in a one-bedroom apartment in Lake Worth, Florida.
All the members in the Light Within shared the same drive and determination to continually improve as artists and excel in the music industry. From our very first show, we knew this would grow into something more than just another garage band. Not only did we collaborate well musically and enjoy a powerful, synergistic creative and performance energy, we also quickly became more like brothers than just friends or band mates. Sharing lives together creates an amazing ability to create a unique sound that results from a natural blending of personalities when they are working together in harmony. We all share the belief that this is more than just a job or career path. It's a lifestyle, and I can't imagine living any other life!
A few months after we started writing together, our positive, upbeat music starting taking off in local venues as we gained loyal fans. We have played with bands such as Carousel Kings, Set It Off, City Lights, and the Red Jumpsuit Apparatus. We recently signed to TMG (Tate Music Group) Records and are recording our first full-length album and music video, entitled What Will It Take.
We recently toured to five different states, and it was a great success in growing our fan base outside of Florida. We are planning longer tours in the future to try to stay on the road as much as possible to meet and connect with new fans, which is the best part of this entire process. Advertisement
I currently play a Shine Select Custom series drumkit. The kit consist of an 18×22 bass drum, 8×12 rack tom, 16×16 and 16×18 floor toms, and a 6×14 OCDP steel micro-vent snare. I use Remo Pinstripes for the toms, which give my drums a deep but resonant and meaty sound, and an Emperor X on the snare, which gives it a fat crack and short decay. These heads last a lot longer then others because they are thicker.
For cymbals, I use Zildjian, including 14″ A Custom hi-hats, a 20″ A Custom crash, two 20″ A Custom rides (one with a dark tone and one with a brighter tone), and an 18″ Oriental China Trash. On top of my dark-tone ride, I have a 6″ Zil-Bel. I like having that powerful crash sound to complement the deep tones of my drums.
My hardware consists of four Pearl 900 series straight stands and a Tama Iron Cobra hi-hat stand, which is extremely smooth. I also use DW 5000 series double pedals, which are extremely smooth and have amazing response for syncopated rhythms, and a Roc-N-Soc throne. Advertisement
For more on the Light Within, visit facebook.com/thelightwithinfl.