Main Drag Sessions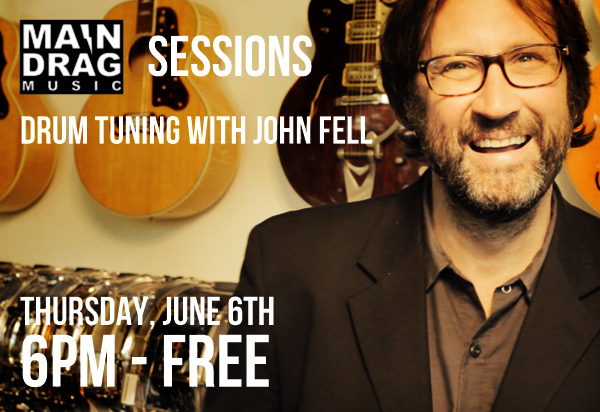 Main Drag Music, located at 330 Wythe Avenue in Williamsburg, Brooklyn, is starting a series of free weekly "sessions" in which staffers and guest speakers will be covering a wide variety of topics of interest to the music-making community, within product-demo and workshop formats. The first session is scheduled for this Thursday, June 6, when John Fell will be presenting a seminar on the art of drum tuning. Among the topics John will explore are head selection, different types of tuning, muffling, and pointers for getting the sound that you hear in your head for studio or live playing.
Attendees are encouraged to bring a snare drum, and if there is time, John will spend some time with you after the seminar to examine it up close.
This session free of charge—all you need to bring is open ears and an inquisitive mind. For more info, go to maindragmusic.com.