Jefferson Airplane/Starship Drummer Joey Covington Dies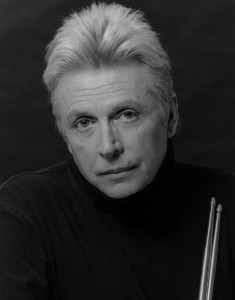 Joey Covington, who was a member of the legendary West Coast band Jefferson Airplane, died in a car crash this past Tuesday. He was sixty-seven years old.
Covington became a professional drummer as a young teenager, taking gigs in, among other things, polka bands and strip clubs. A colorful character, on his website he listed among his fondest early memories "Getting to New York City on a Greyhound bus with a suitcase, a set of drums, and a hundred dollars in my pocket."
In the mid-'60s, after bouncing around the country playing with various bands and leaders, Covington settled in Los Angeles, where he became a member of Jefferson Airplane, at first augmenting and then replacing drummer Spencer Dryden. Covington, whose first recording with the Airplane was the classic 1969 album Volunteers, appeared on the group's final recordings before the Airplane transitioned into the more arena-rock-like Jefferson Starship in the mid-'70s.
Covington remained musically active throughout his life; for much more on his storied career, go to joeycovington.com.