Jazz Drummer's Workshop: The Stick Shot
July 2013
Jazz Drummer's Workshop
The Stick Shot
A Unique Technique for Ultimate Articulation
by Steve Fidyk
This month we're spotlighting the stick shot, a technique that's fairly specific to the jazz lexicon. To obtain this alternate sound, press one drumstick tip against the head at approximately 30 degrees, while striking that stick at the shoulder with the opposite stick.
Here's what the stick shot looks like when played with traditional grip.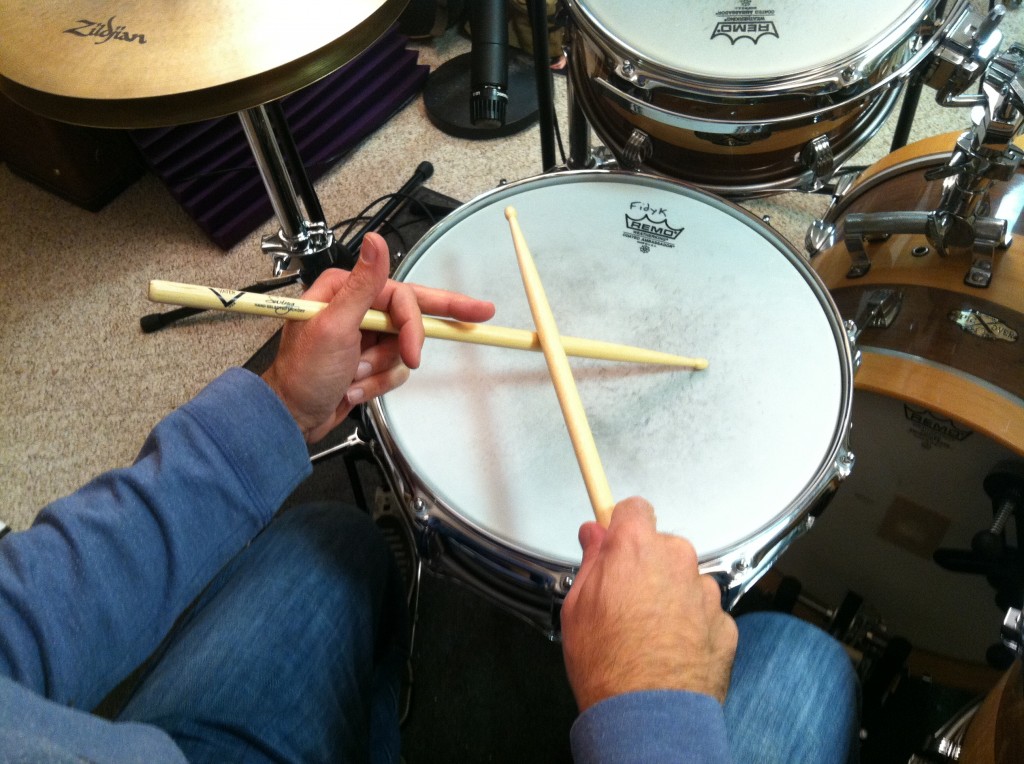 Let's begin by playing paradiddle variations while incorporating this unique technique. Focus on the sound of each stick shot as you coordinate your hands to move between the taps and shots.


While experimenting with the technique, notice how clear and articulate stick shots sound. I often use them in large bands as a signaling device to delineate changes in the musical form, to help lead the ensemble into or out of phrases, or when accompanying ensemble figures. Jazz drumming legends Gene Krupa, Tiny Kahn, Philly Joe Jones, and Roy Haynes made good use of this technique when playing time and during solo exchanges.
Be sure to check out the complete article in the July 2013 issue of Modern Drummer for additional exercises, transcriptions, and insight.
Steve Fidyk has performed with Terell Stafford, Tim Warfield, Dick Oatts, Doc Severinsen, Wayne Bergeron, Phil Wilson, and Maureen McGovern, and he's a member of the jazz studies faculty at Temple University in Philadelphia. For more info, visit stevefidyk.com. Advertisement