<em>Tonight Show</em> Drummer Ed Shaughnessy Passes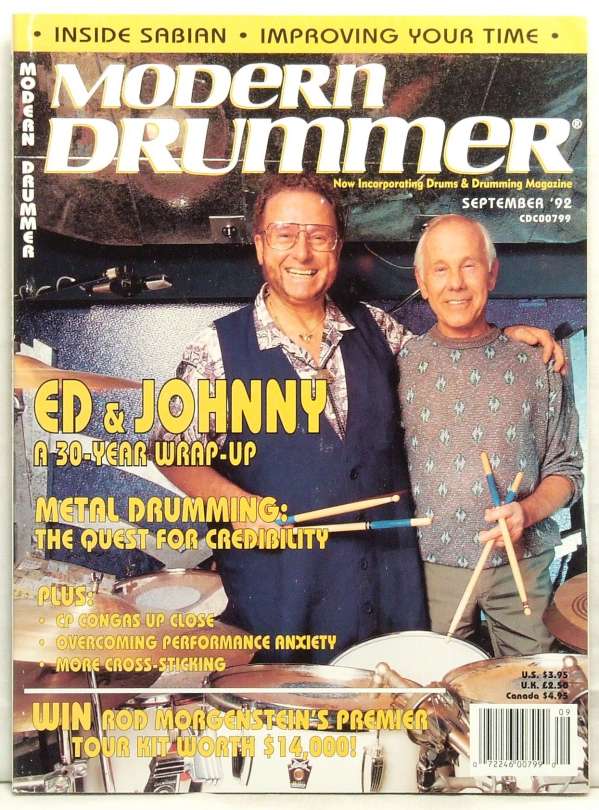 Ed Shaughnessy, beloved by a generation of drummers who grew up watching The Tonight Show Starring Johnny Carson in the 1960s, '70s, and '80s, passed away on Friday, May 24, at the age of eighty-four.
Prior to joining Doc Severinsen and the NBC Orchestra on the Tonight Show in 1963, Shaughnessy played with a number of jazz greats, including Count Basie, Duke Ellington, and Tommy Dorsey. He also performed with the New York Philharmonic and the NBC and Pittsburgh Symphonies, and was one of the most popular drumset clinicians in the world.
Shaughnessy appeared on the cover of Modern Drummer magazine three times: July 1978, April 1986, and, alongside Carson (himself a skilled drummer), September 1992. Shaughnessy was a longtime member of the magazine's advisory board, and frequently appeared in the Ask a Pro column. Advertisement
Modern Drummer will present a full memorial to Ed in an upcoming issue.