Ain't In It For My Health: A Film About Levon Helm Premiere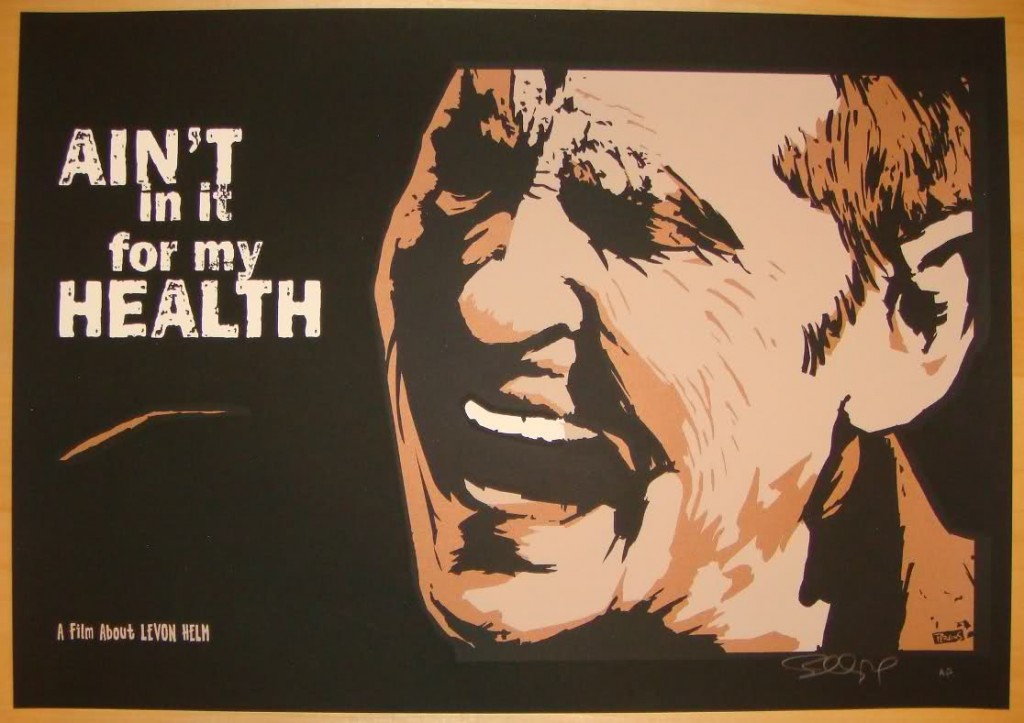 Kino Lorber will present the US theatrical premiere of Ain't In It For My Health: A Film About Levon Helm on Friday, April 19 at Cinema Village in New York. The film, directed by Jacob Hatley, is an in-depth and intimate look at music legend Levon Helm, drummer and singer of the Band, who died of cancer on April 19, 2012. Theatrical engagements will follow in select cities.
Levon Helm was in the middle of an intensively creative period in the years just before his death. In addition to establishing the Midnight Ramble concert series, Helm's Dirt Farmer earned a Grammy award for Best Traditional Folk Album in 2008, and in November of that same year, Rolling Stone magazine ranked him among the 100 greatest singers of all time. In 2010, Helm's album Electric Dirt won the first-ever Grammy award for Best Americana Album. In 2011, his live album Ramble at the Ryman was nominated for a Grammy in the same category and also won.
Director Jacob Hatley's documentary finds Helm at home in Woodstock, NY, in the midst of creating his first studio album in twenty-five years. Shot over the course of two-plus years, the film focuses on Helm after his Dirt Farmer album ushered him back into the spotlight. While this period was artistically productive, Ain't In It For My Health also shows Helm dealing with the burdens of renewed celebrity, continuing financial obligation, and returning health problems. Of the film, longtime Helm collaborator and musical director Larry Campbell says, "Jacob was the perfect fly on the wall for many months as we experienced the ups and downs of a wonderful time in all our lives." Advertisement