Product Close-Up: Remo Versa Drums (w/ VIDEO)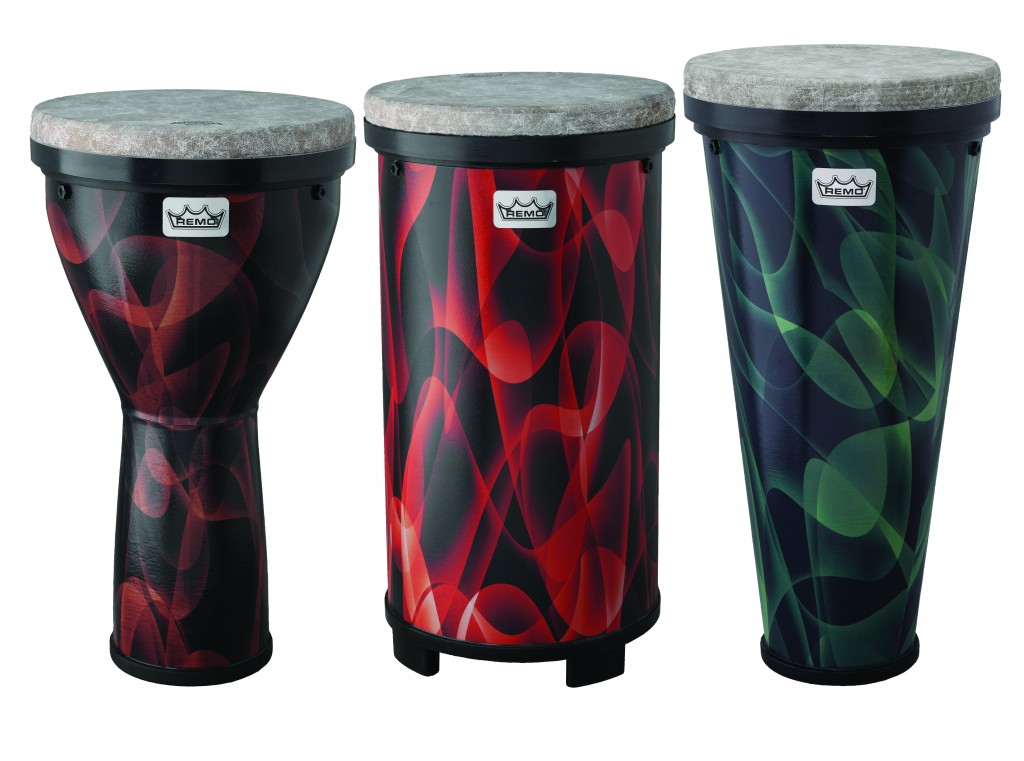 Product Close-Up
Remo
Versa Drums
by Miguel Monroy
Hand drums have played an essential role in the lives of countless people throughout history. In West Africa, the djembe facilitates a time of dance, community, and peace. Even the very origin of the name djembe promotes this purpose, as it comes from the saying "Anke djé, anke bé," which means "everyone gather together in peace." In Cuba, congas and bongos are played on the streets by people as they socialize, pass time, and simply enjoy life. We continue to see this use of hand drums as a form of expression, communication, and community throughout the rich history of the Americas, the Far East, India, and Europe.
As one of the world's leading manufacturers of percussion instruments, Remo has made a significant investment in understanding and promoting not only the social benefits of drumming but the health benefits as well. Remo's HealthRhythms initiative has published research on how playing music impacts the immune system, employee burnout and turnover rates, student dropout numbers, and much more. With this initiative now woven into the core of the company, it makes sense that Remo would "develop products designed to encourage and enhance the use of drumming in recreational music making, education, medicine, and social settings," as stated in a press release about the new line of Versa Drums.
The Roundup
We received a full set of Versa Drums for review, including a djembe ($239), timbau ($189 to $220, depending on the color), and tubano ($189). These drums can be purchased individually or in a sample pack ($585) that includes all three. Advertisement
All three pieces feature Remo's "Taper-Fit Drum Coupling," which allows an easy, self-sealing fit with the pre-tuned drumheads ($59) and the optional NSL—"not so loud"—head ($79). The pre-tuned heads come in three versions: TF 10 (10 mil), TF 15 (15 mil), and TF 20 (20 mil). Although each drum has a different body and thus different sonic characteristics, they all have the same rim diameter and bearing edge, which allows the drumheads to be used interchangeably within the entire series.