Drummers, News, News and Events
Former Iron Maiden Drummer Clive Burr Dies at 56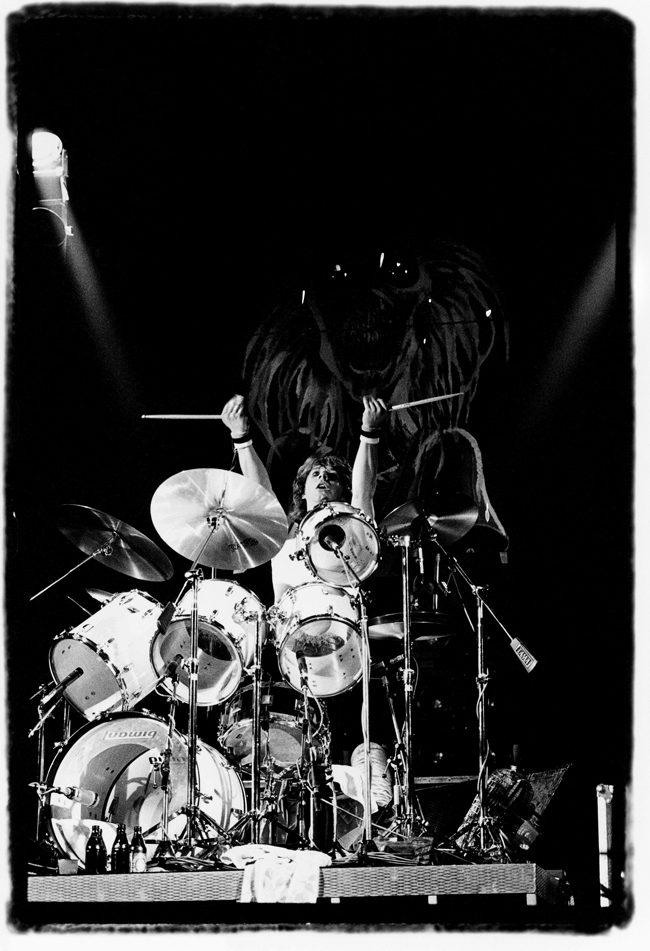 Clive Burr, who played on Iron Maiden's first three albums in the early 1980s, passed away on March 12 at age fifty-six after a long fight against multiple sclerosis. A statement on the band's Facebook page says Burr "died peacefully in his sleep at home."
Burr's powerful drumming ignited Iron Maiden (1980), Killers (1981), and The Number of the Beast (1982), before Clive was replaced by Nicko McBrain during the band's Beast on the Road tour. "Burr played with effortless creativity, high energy, flawless technique, and the ability to transition between the punk-ish sound of original Iron Maiden singer Paul Di'Anno and the powerful, operatic vocal style of Bruce Dickinson," wrote "Pistol" Pete Kaufmann in a What Do You Know About…? article from Modern Drummer's June 2012 issue. "[His] incredible combination of deep pocket, impeccable time, and streamlined restraint worked hand in hand with the intricate bass-playing style of Maiden's founder and leader, Steve Harris, making for a Herculean rhythm section."
Burr's MS battle, which began in the early 2000s, took away the drummer's ability to play and left him heavily in debt. To assist their old friend, the members of Iron Maiden established the Clive Burr MS Trust Fund and the Clive Aid charity and held concerts to raise money for him. Among other benefits, these efforts helped Clive make his East London home more suitable for wheelchair-based living.
"[Burr] played with oomph," Charlie Benante of Anthrax said in the 2012 MD story. "The drive he had with Iron Maiden is the thing that took those songs to a different level. His style, chops, and overall feel are a part of their legacy. To this day he's one of my favorite drummers."
Watch for more coverage in Modern Drummer, and check out a clip of the formidable Burr playing the classic track "Run to the Hills" live with Maiden in 1982.
Photo by Ross Halfin