Eric Slick of Dr. Dog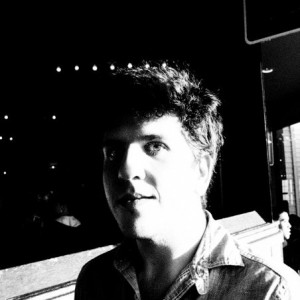 Hey, MD readers. My name is Eric Slick, and I currently play drums for the Philadelphia group Dr. Dog. I'll give you a brief history of my past, but I'll intertwine it with two essential parts of making music: challenges and failures. No flamacue exercises today, hah!
I began touring at the awkward and ripe age of eighteen with the Frank Zappa tribute act Project/Object. Through that group I was lucky enough to play drums for Zappa alumni such as Ike Willis, Ed Mann, Napoleon Murphy Brock, Mike Keneally, Denny Walley, Bobby Martin, and others.
The process of learning Zappa's music is by no means a walk in the park. There were quintuplets, over-the-bar line polyrhythms, Rototom twirls, black pages, and sometimes humanly impossible drum parts. No wonder Frank eventually started favoring the Synclavier synthesizer, a computer that could literally play any rhythm imaginable! I spent at least three hours a day practicing the material. On the last day of my first Project/Object tour I received a call from ex-Zappa/King Crimson member Adrian Belew. He asked me if I wanted to join his new trio. My jaw hit the floor. One of my guitar heroes was calling me. Talk about intimidation! Advertisement
I toured with both bands simultaneously between 2006 and 2009. What an amazing learning experience that was. After my time with Project/Object and Adrian Belew ended, I struggled with the notion that maybe hyper-rhythmically complex music wasn't the only thing I wanted to play. I had studied metric modulation, odd time signatures, and technique—but I felt that my playing was soulless and uninspired. This led to a few lessons with MMW drummer Billy Martin. It blew my mind. It was like a summation of everything I had been thinking about. His playing was pure expression, and it seemed to represent the freethinking, organic thing I was searching for. I wanted to take the path of emotion.
Dr. Dog came into the picture around 2010. The group is led by two monster songwriters, Scott McMicken and Toby Leaman. They write interesting pop songs, and it is just as challenging as the densest Zappa composition. I've had to completely scrap a lot of the things I've learned in order to understand how to groove and play with the band. I've added a tambourine pedal to the left side of the hi-hat, so I now have all these bizarre four-way coordination exercises happening. Also, I've learned to tune the kit in an idiosyncratic way in order to make it sound like our records. Every detail is important and crucial to the function of the song. Hah, I thought I was just supposed to hit the kick on 1 and 3 and call it a day! Not exactly. When I listen back to early shows I did with the band, I sound like an amateur. I was failing pretty hard, but I was also learning.
The overall lesson is this: I still don't believe that I'm close to being great or even good at the drums, and the challenge of that is what keeps me motivated to explore different kinds of music. Even though I play a simpler role these days, I still practice every day out of Portraits in Rhythm and the Wilcoxon book, just to wipe the cobwebs off and explore. I'm even writing a twenty-five-minute piece for drumset and marimba that's going to premiere in Philadelphia next month. This will be my first attempt at marrying my hidden cerebral world of composing with the approachable world of drumming. Hopefully it works. Even if it doesn't, failure is a beautiful thing. It can also lead to new ideas, and that excites me the most. Advertisement
For more on Dr. Dog visit their website here, or follow them on twitter here.