Ed Cassidy of Spirit Passes Away at 89
Ed Cassidy, a founding member of the Los Angeles–based rock group Spirit, passed away on December 6 at age eighty-nine, in San Jose, California.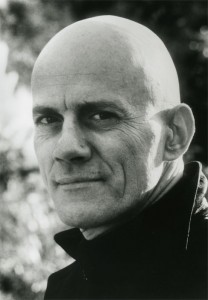 Cassidy was born on May 4, 1923, and was around two decades older than his Spirit bandmates, which included guitarist Randy California, who was in fact the drummer's stepson. Cassidy began his career on the jazz scene, playing with Roy Ayers and Gerry Mulligan, among other artists, and before the formation of Spirit he had a group called the Rising Sons with Ry Cooder and Taj Mahal.
The psychedelic, jazz-influenced Spirit released its self-titled debut album in 1968, and its early years were its most productive. With the band, Cassidy used big drums in unusual configurations, employing tilted bass drums on the sides of his kit, like gong drums. Randy California's death in 1997 spelled the end of the group.
Before rock musicians such as the members of the Rolling Stones and the Who began playing well into their sixties and beyond, Cassidy, who shaved his head and dressed mostly in black, was known as "the oldest performing rock 'n' roll drummer." "You have to keep the child alive in you," he said in a 1984 Modern Drummer interview. "When you kill the child in yourself, you automatically start to dig that hole. You have to have the ability to go out and enjoy lots of things. I'm into all sorts of things—flowers and horticulture, psychic phenomena, locksmithing; I was also an aircraft jet mechanic years ago. So I'm in a 'master of none' situation, but as you go on in life, you realize it doesn't matter. It only matters that you feel good about yourself. The age thing only matters to somebody else." Advertisement