Clinics and Events, News and Events
15th Annual Carlos Vega Memorial Birthday Concert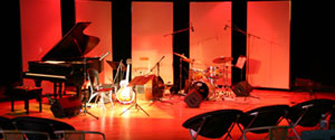 The 15th Annual Carlos Vega Memorial Birthday Concert will be held December 9, 2012. Carlos Vega was one of Los Angeles's great talents (Eagle Rock High School Class of 1974) and one of the worlds leading drummers.
The band features:
Steve Gadd ~ Drums
David Garfield ~ Keys
Jimmy Johnson ~ Bass
Walt Fowler ~ Trumpet
Tom Scott ~ Saxophone
Suggested donation $50
Time: December 9, 2012 from 6:30pm to 8pm
Location: Alva's Showroom
Street: 1417 W 8th Street
City/Town: San Pedro, CA 90732
Website or Map:
http://www.alvasshowroom.com
Phone: 1-800-403-3447
For additional information visit www.creatchy.com.