Steve Jordan Live Webcast and Q&A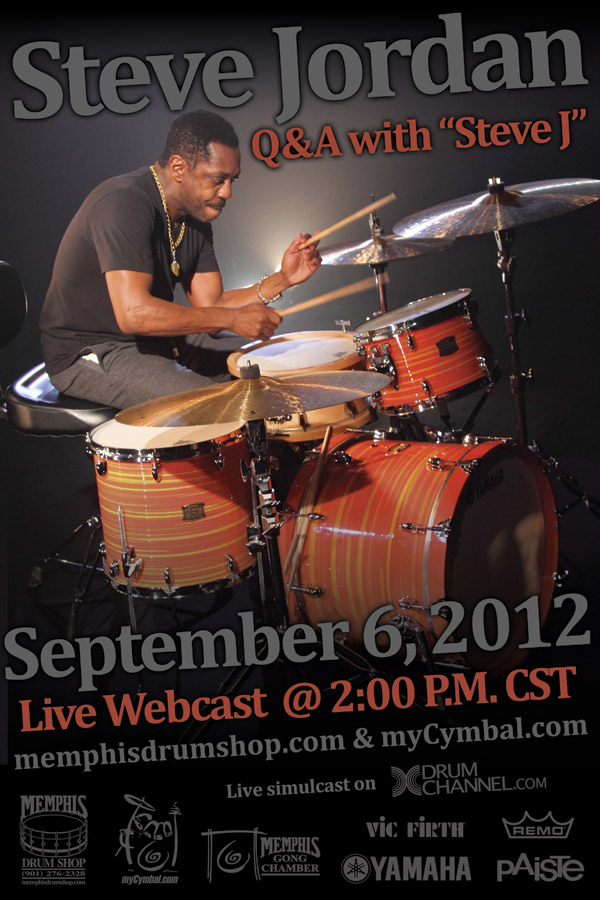 On Thursday, September 6, 2012, Memphis Drum Shop will present multi-instrumentalist, composer, musical director and Grammy Award-winning artist/drummer Steve Jordan in a free live webcast from its myCymbal.com studios in Memphis, TN.
For further details, visit memphisdrumshop.com/events and/or review the flyer below.
For more about Steve Jordan go to his website here.
When: Thursday, September 6, 2012 at 2pm CST
Where: memphisdrumshop.com & myCymbal.com, Live simulcast on DrumChannel.com.