Pearl Drummers Forum App Launch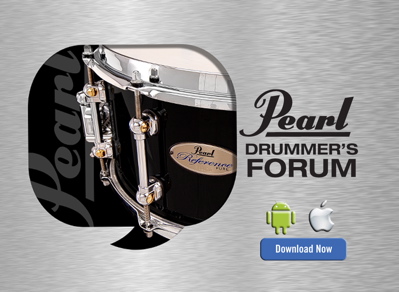 Pearl Corporation recently announce the Pearl Drummers Forum app for iPhone, iPad, and Android devices!
The Pearl Drummers Forum app is free to download and puts access to the largest online community of drummers in the world in the palm of your hand. Read, post, and interact with countless threads right on your handheld device.
The PDF app's easy-to-use interface supports multiple notification types including private message, polls, subscriptions, and more. Browse through thousands of photos posted by fellow drummers and percussionists and save them to your handheld device.
The Pearl Drummers Forum offers:
– Over 4,000,000 posts in over 200,000 threads covering many topics
– Online community of over 42,000 percussionists
– Categories including drum set, marching, percussion, orchestral, electronics, and more
– Push notification for private messages and subscriptions
– The latest product information delivered straight to you
– Attach unlimited photos from your library or take photos from your camera and upload them directly to the forum
Download the free Pearl Drummers Forum today!