Industry Vet Ray Enhoffer Passes
Drum industry veteran Raymond J. Enhoffer passed away suddenly at the age of sixty-four this past June 30. According to Jim Rockwell, managing director at Filament Solutions, and a longtime friend and colleague, Ray will be remembered by his many friends and colleagues in the percussion industry as a gifted innovator and designer whose steadfast attention to detail and cutting-edge products gave birth to many of Latin Percussion's most successful products. During Enhoffer's nearly thirty-year tenure as the company's director of research and development, his efforts gave birth to many popular LP items, including the Jam Block, Compact Conga, Top Tuning Congas, and One-Handed Triangle.
Enhoffer studied at the Juilliard School of Music and was a graduate of the Manhattan School of Music, and he studied classical percussion under several of the genre's most respected players, including Fred Hinger. After working as a performing artist, Ray began his career in the music instrument field. At the time of his death, he had founded his own business, Filament Solutions, continuing to develop products for many companies, including Malletech.
Rockwell goes on to share that, in addition to his love for music and percussion, Ray was an avid lover of animals, particularly cats—his beloved feline friend Eric was pampered, catered to, and treated like a prince. Ray was also extremely knowledgeable about cars, and he spent several years working in the automotive industry, prepping classic sports cars for films and television. But the most important love of his life was his daughter, Kelly, who was undoubtedly his best friend and the joy and pride of his life. Advertisement
Most of all, says Rockwell, Ray will be remembered for his selfless and consistent generosity toward helping those in need, whether it be a friend, colleague, or stranger. His sharp wit and sense of humor endeared him to many, and his hearty laugh and friendly teasing toward those he cared about will be sorely missed by those who were fortunate enough to know him.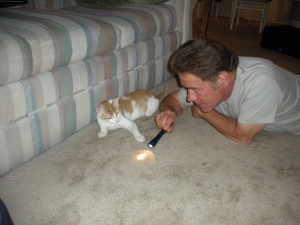 Donations may be made in Ray's name to Angels of Animals, P.O. Box 534, Clifton, NJ 07012, angelsofanimals.org.