LP Jingle Kick and Hi-Hat Chick-ita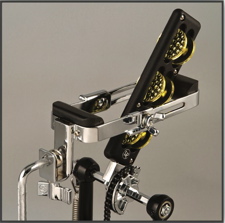 The Jingle Kick has a built-in 1/4″ steel rod that can be inserted into a bass drum pedal equipped with an LP Fusheki Bracket for independent use, or it can be used to replace a pedal's beater to add a distinctive tambourine effect every time the bass drum is struck. The product is made of durable, high-impact ABS material and is equipped with six pairs of dimpled brass jingles to produce a bright, crisp sound. List price: $43.99.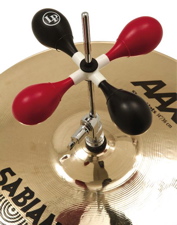 The Hi-Hat Chick-ita is an easy-to-mount four-headed shaker that can be used with any hi-hat stand. Its X-shaped design also makes it ideal for handheld use. The Chick-ita (LP015) can be quickly slipped onto the pull rod of any hi-hat stand. The rubber grommet keeps the shaker firmly in place without any screws or clamps. List price: $24.99.