Queen's Roger Taylor And Brian May To Perform With American Idol's Top 6 On Wednesday, April 25th
Official Tribute Group The Queen Extravaganza Set To Play Hit Show On Thursday, April 26th In Advance Of North American Tour Kick Off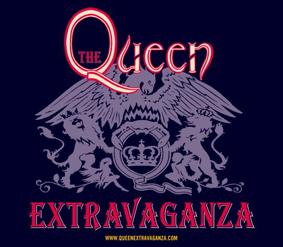 American Idol audiences are in for a treat this week, with a double-dose of the music of legendary rock band Queen to be showcased on consecutive nights.  On Wednesday, April 25, original Queen members Roger Taylor and Brian May will lend their talents to perform their band's classic songs with the Top 6 American Idol contestants.  Then on Thursday, April 26, official Queen tribute band The Queen Extravaganza will appear on the show to perform "Somebody to Love," giving a preview of their upcoming North American tour.
The Queen Extravaganza tour launches on May 26, and will hit cities coast-to-coast across the U.S. and Canada throughout the summer of 2012 (see full itinerary). Masterminded by Taylor and May themselves, the Queen Extravaganza is a touring concert show designed to bring the music and live experience of Queen to multiple generations of fans. The band includes vocalist Marc Martel; vocalist Jennifer Espinoza; additional vocalists Yvan Pedneault and Jeff Scott Soto; bassist Francois Olivier Doyon; guitarists Brian Gresh and Tristan Avakian; drummer Tyler Warren; and keyboardist & musical director Brandon Ethridge. The musicians were hand-selected by Taylor after an intensive twelve-week worldwide online audition search, with video submissions generating more than 10 million views.
For more information about The Queen Extravaganza visit: www.queenextravaganza.com. And to read drummer Tyler Warren's MD blog about the Queen Extravaganza audition process, click here.