Rich Pagano to Lead Six-Part Art of Recording Classic Drums Course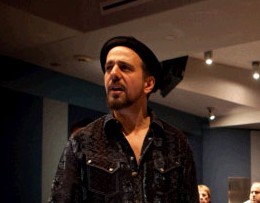 Rich Pagano will be leading the six-part Art of Recording Classic Drums Course this June 11-29 at the Clive Davis Institute of Recorded Music at New York University. Through this course students will learn the techniques necessary to expand their acoustic drum-sound "library." The course is based on the premise that drum sounds have the potential to exhibit as much personality on a recording as a vocalist or soloist, but that a great drum sound can be difficult to obtain.
The hands-on studio course covers techniques of instrument and head selection, miking, tuning, and recording the "classic" drum sounds typified by Ringo Starr (with the Beatles), Hal Blaine (Phil Spector's Wall of Sound), Rudy Van Gelder (jazz greats including Miles Davis), Motown, and John Bonham (Led Zeppelin).
The workshop will be complemented with historical documentation from personal interviews with engineers Geoff Emerick (the Beatles), Elliot Scheiner (Steely Dan), and Chris Huston (Led Zeppelin), as well as session setup sheets and photos. Advertisement
Rich Pagano has been a NYC studio session drummer and music producer for over twenty years. He has appeared on countless records, has done work for network TV, and has extensive touring experience.
For info and registration, go to http://www.nyu.edu/summer/2012/summerny/courses.html, call 212-998-2292, or contact The Office of University Programs at special.sessions@nyu.edu.
Note: Students wishing to take this course for credit should register at http://specialprograms.tisch.nyu.edu/object/tuitionguide.html or call 212-998-2292.