LP Launches March Clinic Tour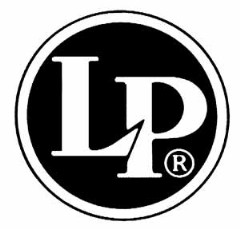 LP (Latin Percussion) has annouced dates and artists for it's March Clinic Tour. Each month, with the cooperation of retailers and schools, LP schedules educational clinics with many of its endorsing artists.
Many of these events offer free or inexpensive admission and all are designed to inspire, educate and entertain.
Thu, Mar 1st
STANTON MOORE CLINIC
Stebal Drums
32612 Vine Street
Willowick, OHIO
Phone: 440-944-9331
Contact: John Stebal 

Fri, Mar 2nd & Sat, Mar 3rd
IGNACIO BERROA CLINIC
Hebron High School Spring Percussion Festival
4207 Plano Pkwy
Carollton, TEXAS
Phone: 469-948-3047
Contact: Scott Baldwin 

Sat, Mar 3rd
ZORO CLINIC
East Kentucky University
308 Foster Music Bldg
Richmond, KENTUCKY
Phone: 859-979-2099
Contact: Jason Koontz 

Sat, Mar 3rd
MARK FORD CLINIC
Mid-Missouri Percussion
Kenneth E Cowan Civic Center
Lebanon, MISSOURI
Phone: 417-718-8986
Contact: Carol Helble 

Sat, Mar 3rd
MATTHEW HENRY CLINIC
Mid-Missouri Percussion
Kenneth E Cowan Civic Center
Lebanon, MISSOURI
Phone: 417-718-8986
Contact: Carol Helble 

Sun, Mar 4th
STANTON MOORE CLINIC
Chops Percussion
5282 East 65th St
Indianapolis, INDIANA
Phone: 317-813-2070
Contact: Tim Gee

Sun, Mar 4th
MICHAEL SPIRO CLINIC
Winthrop University Dept. of Music
520 Cherry Road
Carollton, TEXAS
Phone: 803-323-4513
Contact: B. Michael Williams 

Mon, Mar 5th
IGNACIO BERROA CLINIC
University of Texas at Arlington Percussion Festival
700 Greek Row, Music
Arlington, TEXAS
Phone: 817-272-2526
Contact: Dr. Michael Varner 

Sat, Mar 10th at 5pm – 7pm
RAUL REKOW & KARL PERAZZO MEET & GREET
(Santana's Percussionists)
Veerkamp Mesones, S. A. de C.V.
Mesones No. 21, Col. Centro
Del. Cuauhtemoc, 06080 MEXICO, D. F.
Phone: +(52) 55 570 93716
Contact: Marco Escobedo & Yanina Quiroz

Sun, Mar 11th
RICHIE GAJATE GARCIA CLINIC
2-17-12 Otsuka
Bunkyo-ku
Mizuno bld. 8th floor
Tokyo, JAPAN
Contact: Osami 

Mon, Mar 12th & Tue, Mar 13th
JAMES CAMPBELL CLINIC
Tennessee Tech University
Bryan Fine Arts Bldg
1150 N. Dixie Ave.
Cookeville, TENNESSEE
Phone: 469-948-3047
Contact: Eric Willie 

Thu, Mar 15th
DR. DON PARKER CLINIC
Seventy First High School Percussion Clinics
6764 Raeford Rd
Fayetteville, NORTH CAROLINA
Phone: 910-309-1939
Contact: James Davis 

Thu, Mar 15th
JOHN RILEY CLINIC
Oklahoma Percussion Festival
Oklahoma City University
2501 North Blackwelder
Oklahoma City, OKLAHOMA
Phone: 208-440-5851
Contact: David Steffens 

Sat, March 17th at 4:00-5:30
KARL PERAZZO & RAUL REKOW CLINIC (Santana's Percussionists)
Utah Days of Percussion, by BackBeats Music
Juan Diego Catholic High School
300 East 11800 South
Draper, UTAH
Phone: 801-274-8400
Contact: Shawn Chase

Sat, March 17th at 9am – 5:30 pm
JIM RILEY CLINIC
PAS/Idaho Day of Percussion
Boise State University Keith Stein Band Hall
1910 University Dr
Boise, IDAHO
Phone: 208-440-5851
Email: jamesharrison83712@yahoo.com

Mon, March 19th at 7:30 PM, Admission: $5
KARL PERAZZO & RAUL REKOW CLINIC (Santana's Percussionists)
Hart's Music, Moss Performing Arts Center
1100 North Avenue
Grand Junction, COLORADO
Phone: 970-242-9282
Contact: Aaron Hart

Tue, March 20th
JOE MCCARTHY CLINIC
Gene Harris Jazz Festival
Boise State University Keith Stein Band Hall
1910 University Dr
Boise, IDAHO
Phone: 208-440-5851
Email: jamesharrison83712@yahoo.com

Tue, March 20th AT 7 PM
KARL PERAZZO & RAUL REKOW CLINIC (Santana's Percussionists)
Admission: $10 (Before show, $14 day of show)
Presented by Rupp's Music at Univ. of Denver
Denver, COLORADO
Phone: 303-756-5777
Contact: Jim Cook

Wed, Mar 21st – Fri, March 23rd
MICHAEL SPIRO CLINIC
University of Akron Brazilian Jazz Festival
Guzzetta Hall School of Music
1910 University Dr
Akron, OHIO
Phone: 330-976-6988
Email: Larry Snider 

Fri, March 23rd
JOHN SANTOS CLINIC
Afro Latin Percussion
Alameda Boys and Girls Club
1900 Third Street
Alameda, CALIFORNIA
Phone: 510-865-5060
Contact: Tina Blair

Sat, March 24th
ANTONIO SANCHEZ CLINIC
Mississippi Days of Percussion
JUS Dept. of Music
1400 Lynch St.
Jackson, MISSISSIPPI/strong>
Phone: 662-325-0390
Contact: Jason Baker

Sat, Mar 24th
STANTON MOORE CLINIC
Rhythm Traders
3904 NE Martin Luther King Blvd
Portland, OREGON
Phone: 440-944-9331
Contact: Bradley Boynton 

Sat, March 24th
RICKY BURKHEAD CLINIC
Mississippi Days of Percussion
JUS Dept. of Music
1400 Lynch St.
Jackson, MISSISSIPPI/strong>
Phone: 662-325-0390
Contact: Jason Baker

Wed, March 28th
JOE BERGAMINI CLINIC
Whippany Park High School
165 Whippany Rd
Whippany, NEW JERSEY
Phone: 973-887-3004
Email: Carl Sabatino 

Sat, March 31st
ALDO MAZZA CLINIC
Connecticut PAS Days of Percussion
Sacred Heart University
5151 Park Ave
Boise, IDAHO
Phone: 203-336-4875
Contact: Jim Royle 

Sat, March 31st
JOHN RILEY CLINIC
Connecticut PAS Days of Percussion
Sacred Heart University
5151 Park Ave
Boise, IDAHO
Phone: 203-336-4875
Contact: Jim Royle 
For more information on Latin Percussion go to lpmusic.com