Eric Moore of Suicidal Tendencies and T.R.A.M.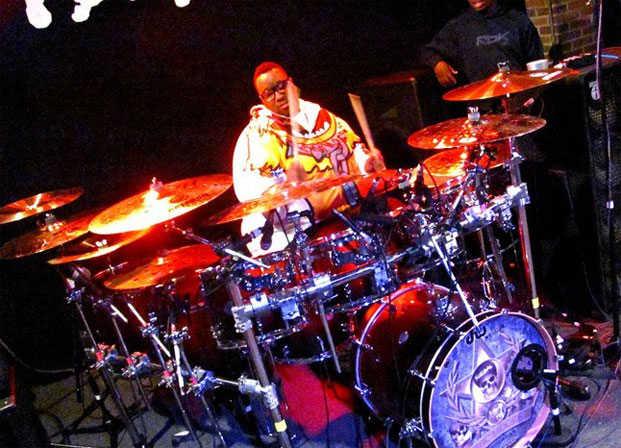 Hello, Modern Drummer readers. First off, I want to say that it is an honor to be in this publication. My name is Eric Moore and I am an endorser of DW drums, Pro-Mark drumsticks, Aquarian drumheads, and Octagon cymbals. A lot of people know me from being the Guitar Center Drum Off Winner in 2003 and being a part of the Gospel Chops DVD series.
Years later, I'm very excited to let you guys and girls know that I have been touring with several great artists and being a part of the legendary rock band Suicidal Tendencies for the past five years. It's been a great experience! Recently I joined another band, T.R.A.M. We recently released our debut EP, Lingua Franca, which is currently available on iTunes. The band consists of me, Tosin Abasi and Javier Reyes of Animals as Leaders, and Adrián Terrazas of the Mars Volta. Please be sure to check this album out—it's what I like to call "insanely musical and very diverse."
You can check us out here. www.facebook.com/TRAMband?sk=wall.
Well, I hope to see you all on tour. Be sure to check me out with Suicidal Tendencies www.suicidaltendencies.com/suicidal, and follow me on Twitter https://twitter.com/#!/ericmoore_ii to keep up with clinics and other upcoming performances. Peace. Advertisement
Photo by Luke Sorensen.