Jan Web Update News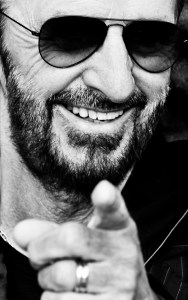 Ringo Starr's seventeenth solo studio record, Ringo 2012, will be released on January 31 in the United States and January 30 internationally. The album, which was produced by Starr, was recorded in L.A. and mixed in England by Ringo and Bruce Sugar. For more, visit www.ringostarr.com.
Kenny Aronoff is still playing with Chickenfoot, filling in for Chad Smith, who's on tour with the Chili Peppers. From March 23 through April 8, Aronoff will be touring with John Fogerty in Australia. And in between the live shows, the super-busy drummer has been recording with Michael Sweet, LivyB, Brad Paisley, Steve Ouimette, MAX, Ron Armstrong, Joe Floyd, Mika, Justin Sirota, Miranda Lambert, John Fogerty, Amanda McCoy, Glenn Carroll, Bill Best, Billy Mack, Tidewater, Mark Loughman, Jaymie Jones, Diamond, Jason Humphrey, Julia Louis-Dreyfus, and others. And if that's not enough, he's also squeezed in clinics for Tama and Yamaha DTX. Check out Kenny here at the Kennedy Center Honors, paying tribute to Neil Diamond, Lionel Richie, and more: http://tasteofcountry.com/sugarlands-jennifer-nettles-performs-neil-diamond-hello-again
John "JR" Robinson is on Space Capone's self-titled CD. For more, visit www.facebook.com/spacecaponemusic.
Jason Ganberg is on Purple Melon's debut, Henry's Pocket. For more on the band, visit www.purplemelon.tv. And read Ganberg's archived MD blog at moderndrummer-com.go-vip.net/2011/01/jason-ganberg/#.TvDMx67gVik. Advertisement
Scott Metko recently finished up touring with David Ball in support of Sparkle City. For more, visit www.davidball.com.
Frank Vilardi is on Kaya's upcoming Born Under the Star of Change. For more, visit www.kaya.fm.
Jason Holmes is on Black Taxi's latest, We Don't Know Any Better. For more, visit www.blacktaxi.com. Also check out Holmes's blog at moderndrummer-com.go-vip.net/2012/01/jason-holmes-of-black-taxi/#.Txb8iq5xujQ.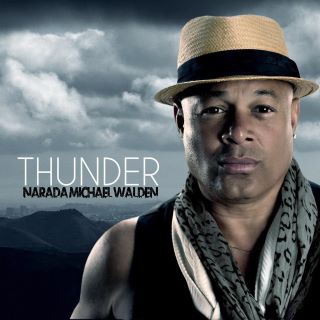 Narada Michael Walden has a new CD, Thunder, with a new band featuring Angeline Saris on bass, Matt Heulitt on guitar, and Frank Martin on keys. They'll be playing a few dates starting in Tokyo in February. For more, visit www.naradamichaelwalden.com.
Check out Pete Zimmer's latest, Prime of Life. For more, visit www.petezimmer.com.
Russ Miller's latest is a two-CD/DVD set titled Arrival Live. For more with Miller, check out this studio clip, which also features Steve Smith and Pete Lockett: http://youtu.be/B0oK6hrhX54
Paul Garred is on the Kooks' latest, Junk of the Heart. For more, visit www.thekooks.com.
Little Barrie has a new CD, King of the Waves, and a new drummer, Virgil Howe (son of Yes guitarist Steve Howe). For more, visit www.littlebarrie.com.
Keith Carlock's singer-songwriter wife, Lynne Timmes-Carlock, has a new CD, Once and for All. Keith produced and played drums on the album. For more info, visit www.lynnetimmescarlock.com. Also in Carlock news, Keith has recently joined the Gretsch family as an endorser. Advertisement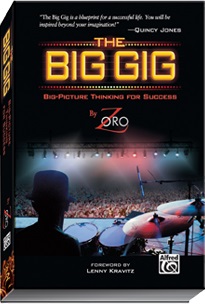 If you missed Zoro's recent TV interview with Lauren Green on Fox News, you can see a clip here: http://youtu.be/FvtrxR_fubI. For more Zoro news and to check out info on his latest book, The Big Gig: Big-Picture Thinking for Success, visit www.zorothedrummer.com.
Elliot Jacobson is playing dates with Jenny Owen Youngs to support her new album, An Unwavering Band of Light, which is out on February 2. He also played on the record. When those dates end in March, Jacobson will head out on his steady gig with Ingrid Michaelson to promote her new record, Human Again, which is out on January 24. (Elliot drummed on all but two tracks, which were played by Shawn Pelton.) A U.S. tour will follow in April. Back in 2010, Jacobson won the Up and Coming category in the Modern Drummer Readers Poll. For more, check out his MD blog at moderndrummer-com.go-vip.net/2009/07/elliot-jacobson/#.Txb8Jq5xujQ.
Guitarist Oz Noy has released a full-length documentary on the recording of his latest album, Twisted Blues Volume 1. The disc was recorded in New York City and Austin and features drummers Anton Fig, Vinnie Colaiuta, and Chris Layton, plus the late Ralph MacDonald on percussion. Check out a clip at http://youtu.be/gmWgieU6V8g. Advertisement
Sign up for the MD e-newsletter, The Wire, and read about all your favorite drummers and more at moderndrummer.com.