25 Great Double-Drumming Tracks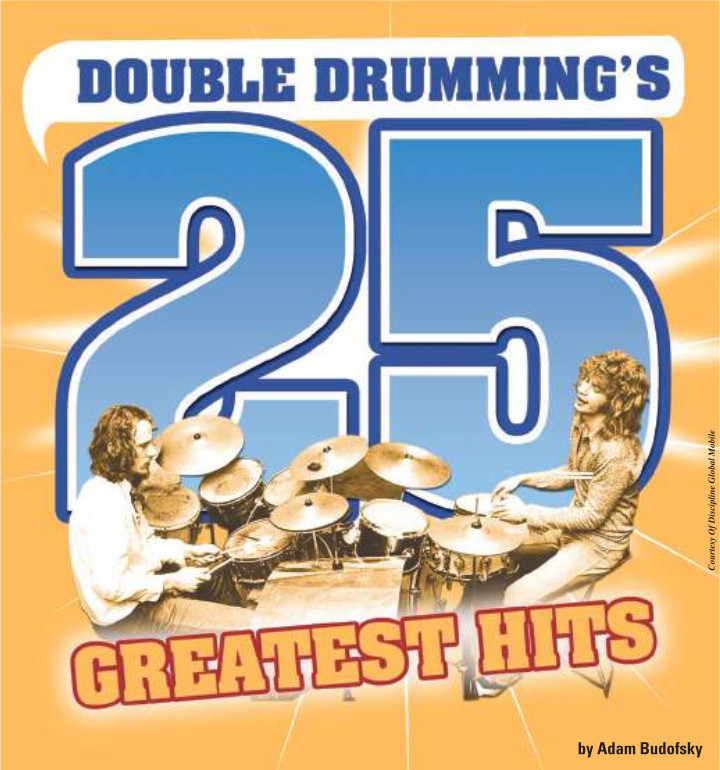 This article originally ran in the February 2007 issue of Modern Drummer magazine.
 by Adam Budofsky
Two drummers working it out, face to face—trading licks, contributing to a massive groove, spurring each other on—it's one of the great musical traditions, and surely it goes back to the very invention of the drumkit at the beginning of the last century. In the '30s, the idea of the "drum battle" took hold in popular culture, and crowds flocked to see and hear the percussive gods of the day duke it out on the bandstand. Quite a few records were sold too: Rich Versus Roach, Gene Krupa & Buddy Rich, Gretsch Drum Night at Birdland….
In time, though, the "entertainment" approach to double-drum performances was superceded by ambitious recordings featuring two drumset players who were working toward very specific musical goals. Jazz leaders like John Coltrane, Ornette Coleman, and Miles Davis—each of whom you'll soon be reading more about—envisioned new musical worlds that exploited the rhythms and colors that four hands and four feet could create.
Soon, psychedelic rock groups who were hip to 'Trane and Miles, like the Grateful Dead and the Allman Brothers Band, took the idea and ran with it, recording and improvising live on tunes that rock fans still love and learn from. And the tradition lives on today, from rockers looking for some extra-heavy rhythmic wallop to jam bands exploring time complexities to R&B greats like Beyoncé—whose two kit drummers grace this month's cover. Advertisement
One caveat: This group of tunes focuses on tracks where the presence of two drummers is absolutely essential to the power of the music, where it furthers a clear intent. In other words, don't look for lots of cuts featuring two guys blowing impressively but not saying much. Rather, this hugely diverse list focuses on performances bursting with invention, synchronicity, emotion, and sometimes just plain fun. Technique freaks need not need worry anyway—there are plenty of head-spinning licks to be found here too.
So whip out your headphones, and let's dig in.
25. "21st Century Fox"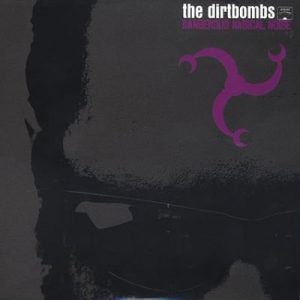 Benjamin Jesse Blackwell/Patrick J. Pantano
The Dirtbombs Dangerous Magical Noise
The Dirtbombs are all about the killer single—giant guitar riffs, energetic performances, impassioned vocals, and a thunderous double-drum approach on every song. This tune from their 2003 album Dangerous Magical Noise is no exception. The drum hooks here are in the draggy ghost notes coming out of the right-side drumkit, and the drum/vocal breakdown at 2:25 is a time-honored device perfectly executed.
24. "Stand and Deliver"
Terry Lee Miall/Merrick
Adam and the Ants Prince Charming
Among the many musical strains that new wave incorporated was the sort of faux-tribal groove worked by Bow Wow Wow, Bananarama, and, most successfully, Adam and the Ants. Thunderous Burundi-like tom slamming delivers pure fun and excitement to this 1981 track. Imagine this one with only one set player, and you begin to understand the genius here. Advertisement
23. "Five Too Many"
John Herndon/John McEntire
Tortoise It's All Around You
Live, the talented Tortoise ensemble constantly rotates positions, with McEntire and Herndon often playing tandem kit together. This track from 2004's It's All Around You simmers along all calm and collected, as an interweaving Afrobeat-like drum groove bounces by. So smart and sophisticated.
22. "Chinese Balls"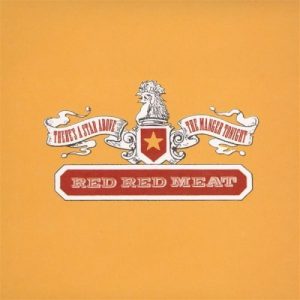 Brian Deck/Ben Massarella
Red Red Meat There's a Star Above the Manger Tonight
Members of this Chicago-area band now comprise the highly regarded Califone. Back in '97 RRM was dramatically expanding its sound palette, especially in the percussive realm. Brian Deck and Ben Massarella meld echoes of John Bonham and Tom Waits/Elvis Costello percussionist Michael Blair into an artsy but sexy multi-angle rhythm.
21. "Stick Around for Rock & Roll"
David Dix/Monte Yoho
The Outlaws Bring It Back Alive
"Florida's Guitar Army" never got the respect afforded the Allmans or even Lynyrd Skynyrd, but they definitely had their own thing happening, as this track from their 1978 double live album proves. Sure, there's the classic feel-good Southern grooves, but check out all the different dynamic turns this set opener takes, and give it up for the excellent way Dix and Yoho sculpt the arrangement. Advertisement
20. "Civilized Worm"
Dale Crover/Coady Willis
Melvins A Senile Animal
On the latest album by the Northwest's favorite sons, the core Melvins lineup is augmented by drummer Coady Willis of the group Big Business. You thought Melvins beats were big and bad before; the kings of sludgy underground bluster have only deepened their groove with age and with the extra percussive power Willis brings to the table. Things get real cool here at about the five-minute mark, as the rest of the band fades away, leaving Crover and Willis driving an eighteen-wheeler of a floor tom rumble. Wonder what the sticking here is. Let us know if you figure it out.
19. "Paranoid Android"
Jim Keltner/Matt Chamberlain
Brad Mehldau Largo
This is a cover of a highlight tune from Radiohead's OK Computer album. Here pianist Brad Mehldau and his band—which on this 2005 album includes two of the most highly regarded freelance drummers in history, elder statesman Jim Keltner and famed studio cat Matt Chamberlain—sound wonderful playing live in one room. Around two minutes in, Mehldau's interpretation of the song's heavy-rock section comes in the form of a driving, tom-heavy groove divided between the two kit players. This adds an exotic and effective element not hinted at by the original.
18. "Cherub"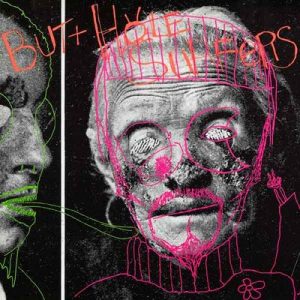 King Coffey/Theresa Nervosa
Butthole Surfers Psychic…Powerless…Another Man's Sac
Oh, the deliciously messy sound of Butthole Surfers. In 1984, the hugely influential Texas psychedelic punk band featured the brother/sister drum team of King Coffey and Theresa Nervosa (though it later turned out the two were, in fact, not related). This cut from the band's debut full-length album particularly captures the duo's contribution to the foreboding tension—just teetering enough to make you feel appropriately off-balance, but never losing the thread. A great example of rhythmic flavor. Advertisement
17. "Come Dancing"
Narada Michael Walden/Ed Greene
Jeff Beck Wired
You'll need to listen carefully to this track from ex-Yardbirds guitar slinger Jeff Beck's 1976 fusion classic. Ed Green's slinky beat is nearly double-tracked by second drummer Narada Michael Walden, who wastes little time launching into some ripping fills. This is one funky excuse for percussive fireworks, not to mention a cosmic Beck solo.
16. "Ex-Spectator"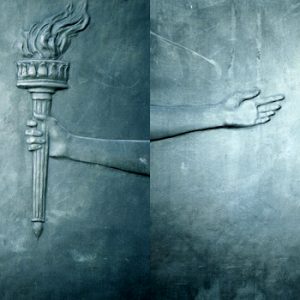 Brendan Canty/Jerry Busher
Fugazi The Argument
Like the Melvins, D.C. art-punk godfathers Fugazi have stayed relevant by constantly advancing their methods and continuing to write great, unpredictable songs. For 2001's The Argument, the group added second drummer Jerry Busher to its lineup, and the cut "Ex-Spectator" clearly shows that the band came up with plenty of solid rhythmic ideas to try in the studio. What an awesome mid-tempo groove Busher and longtime drummer Brendan Canty set up, and check out the way they seamlessly finish each other's thoughts. The rideout features a particularly cool split approach to the backbeat.
15. "St. Stephen"
Bill Kreutzmann/Mickey Hart
Grateful Dead Live Dead
The Live Dead take of this favorite tune wallops the original version found on 1969's Aoxomoxoa album and ideally captures the dual spirit of Mickey Hart and Bill Kreutzmann. Mickey and Bill's tandem fills add a level of sophistication to the songs, and the super-groovy vibe here is classic Dead. Advertisement
14. "Toads of the Short Forest"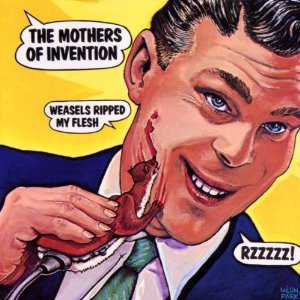 Art Tripp/Jimmy Carl Black
Frank Zappa Weasels Ripped My Flesh
After exactly one minute, this dainty little jazz lilt takes an extreme detour into odd-time multi-rhythmic clobber. Thirty seconds later, right-channel drummer Art Tripp adds another polyrhythmic layer, then falls back in line. Soon Zappa takes the mic to describe exactly what's going on: "At this very moment on the stage, we have drummer A playing in 7/8, drummer B playing in 3/4, the bass playing in 3/4, the organ playing in 5/8…." Well, we won't give it all away. Suffice it to say that Zappa was pushing his drummers into uncharted territory in the late '60s, and he never stopped.
13. "Ill Pearls"
Gregg Saunier/Zach Hill
Nervous Cop Nervous Cop
To be fair, we could have picked almost any track from this 2003 collaboration between artful Deerhoof drummer Greg Saunier and monstrous Hella slammer Zach Hill. The music here is audacious, unusual, and insistent, each song representing a perfect microcosm of Saunier/Hill's seismic sonic world. Via copious electronic manipulation, Saunier manages to make the duo's rhythmic mashes even more evil-sounding than usual—and to be sure, these two can individually cause quite a ruckus. This stuff needs to be heard to be believed.
12. "Sex Eat Sleep Drink Dream"
Bill Bruford/Pat Mastelotto
King Crimson Thrak
For the '90s version of King Crimson, leader Robert Fripp chose to expand the rhythm section with bass/stick player Trey Gunn and acoustic/electronic drummer Pat Mastelotto. This song from the 1995 album Thrak starts off with a cool, percolating division of rhythmic labor. But at 1:40 all hell breaks loose, with Mastelotto and Bill Bruford taking a crazed yet uncannily precise approach to polyrhythmic layering. Things quiet down again for a while, but before you can get too comfortable, the displaced-beat/intertwining-drum nastiness returns at 3:42, clarifying who's really the boss in this advanced musical territory. Advertisement
11. "Miles Runs the Voodoo Down"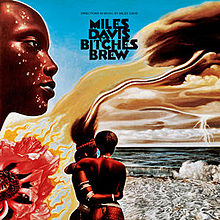 Don Alias/Jack DeJohnette
Miles Davis Bitches Brew
A track Miles had been playing for a while, "Voodoo" just didn't seem to gel during the famous 1969 Bitches Brew sessions. At least not until percussionist Don Alias had a beat idea, based on New Orleans parade rhythms, that he thought would work. Jack DeJohnette couldn't quite cop the feel, so Miles had Alias play the drumset part himself. Reflecting Miles' interest in then current R&B rhythms, this new "Voodoo" was a whole new thing, funky as all get-out and itching to break beyond the borders. And that's just where DeJohnette's genius takes over, splattering all sorts of rhythmic invention on top.
10. "The Letter"
Jim Keltner/Jim Gordon
Joe Cocker Mad Dogs and Englishmen
Drummers-to-the-stars Jim Gordon and Jim Keltner show up elsewhere on this list, in other pairings. This classic song from Joe Cocker's enormous and enormously powerful 1971 touring band is simply glorious. The vocal/drum breakdown at 3:19 is one of rock's all-time great moments. And guess what? This historic tour was captured on film and was very recently made available on DVD.
9. "What Reason Could I Give"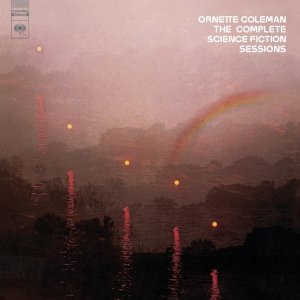 Billy Higgins/Ed Blackwell
Ornette Coleman Science Fiction
Jazz iconoclast Ornette Coleman featured a sort of double trio on several cuts of this unusual 1971 album. Unexpected vocals appear on each of those tracks, including this one, which seems to be simultaneously moving at two different speeds. To really get this music, it's helpful to think of it as aural modern art; stop fighting against what is isn't, and just enjoy the ride. In this case, master jazz drummers Ed Blackwell and Billy Higgins propel the tune with blurring, tumbling inertia. Advertisement
8. "Wah-Wah"
Ringo Starr/Jim Keltner
George Harrison The Concert for Bangladesh
Legend has it that this concert marked the first time Ringo and Keltner played together. It's hard to imagine how their future double-drum recordings could possibly reveal a more unified approach. The magic drum pairing on this opening rock tune from Harrison's famous Madison Square Garden fundraiser is especially clear on the recently released DVD of the event; the relaxed concentration on Keltner's face as he grooves alongside the former Beatle—completing his ideas, prodding him along—is inspiring. Could Keltner be the ultimate drum duo partner?
7. "Richie's Brain"
Horacio "El Negro" Hernandez/Robby Ameen
Robby and Negro At the Third World War
They might not be actual brothers, but Hernandez and Ameen certainly share the same musical DNA. This fun one-minute track from the drummers' excellent 2002 album hardly hints at all the diverse musical concepts the pair hits across the disc, but as representations of pure dual-drumming daring, it can't be beat. Dig those blistering tom fills whizzing by, those simultaneously negotiated time shifts. And you think that's an insane use of panning you hear? Nope, that's the sound of four arms and four feet, hard left and hard right, in perfect unison.
6. "Parker's Band"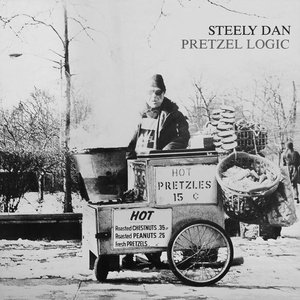 Jim Gordon/Jeff Porcaro
Steely Dan Pretzel Logic
Teacher/student…seasoned vet/hungry upstart…peers? The relationship between ubiquitous studio drummers Jim Gordon and Jeff Porcaro is an intriguing one. They got a rare opportunity to double drum on this 1974 Steely Dan ode to jazz great Charlie Parker. In a mere two minutes and forty-five seconds, the elegant groove these two masters lay down generates enough lift to levitate a sumo wrestler. Advertisement
5. "Afterglow"
Phil Collins/Chester Thompson
Genesis Seconds Out
When Phil Collins took over vocal duties following the departure of original Genesis singer Peter Gabriel, he obviously needed to spend more time out front during concerts. After a brief run with Bill Bruford touring with the band, Phil intentionally sought out Chester Thompson to be his "surrogate" drummer, since he was a big fan of Chester's work in Weather Report and his double drumming with Ralph Humphrey on Frank Zappa's Roxy & Elsewhere album. He even nicked a Humphrey/Thompson rhythmic device for the live presentation of this dramatic Genesis ballad, found on 1977's Seconds Out. The result is that this version is even more powerful than the studio cut on Wind and Wuthering. Besides maybe Levon Helm on the Band's "The Weight," it's hard to think of more tear-jerking tom fills committed to tape. And the effortless volleys between the two drummers prove that Phil's instincts about Chester were correct. Timeless moment: the dovetailing fills at 3:36.
4. "The Father and the Son and the Holy Ghost"
Elvin Jones/Rashied Ali
John Coltrane Meditations
This first, nearly thirteen-minute section from John Coltrane's 1965 Meditations album represents one of the most interesting chapters in modern music history. This is when the revolutionary sax player expanded his famous quartet by adding another saxist, modern titan Pharoah Sanders, as well as drummer Rashied Ali, who played alongside regular Coltrane collaborator Elvin Jones. Elvin would eventually leave Coltrane, it's been said, because he just couldn't get with 'Trane's new concept. (Most of the music on Meditations was recorded a few months earlier just with Coltrane's quartet.) But the sheer emotional power the new musical combination elicited is hard to ignore. Note that Ali is in the left channel and Elvin is in the right, and listen as Ali stays mostly on the snare and cymbal, while Elvin rumbles on the toms with mallets, until the tambourine cues him to grab his sticks (3:12). From there on, both drummers engage in full-kit commentary. The track ends with Elvin playing one of his classic Latin-ish waltzes.
3. "Don't You Ever Wash That Thing"?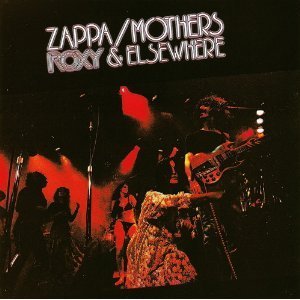 Ralph Humphrey/Chester Thompson
Frank Zappa/Mothers Roxy & Elsewhere
The album that tweaked a thousand drummers—including Phil Collins—this live document of the über-precise Zappa band circa 1974 is simply mind-blowing. The dual (duel?) drum solo found on the third section of the side-three medley is what air drumming was invented for. So fast, so clean, so joyful…can you imagine what a kick it must have been playing this stuff every night? Zappa owned this sort of surreal, high-energy progressive territory. Advertisement
2. "Trouble No More"
Jai Johanny "Jaimoe" Johanson/Butch Trucks
The Allman Brothers Band Eat a Peach
Ask a music fan about double drumming, and invariably they'll name-check the Allman Brothers Band first. And for good reason. Never in rock history did a drum duo hook up so subliminally, so consistently, and with so much swagger. Johanson and Trucks were so of one mind, in fact, that you can choose almost any early Allmans track and immediately get sucked into the rhythmic bed. We picked this great track because we love the way Jaimoe and Butch's heavy shuffle introduces the song. And the famous fill that leads into the last chorus…well…that's just too good to miss.
1. "Larks' Tongues in Aspic, Part Two"
Bill Bruford/Jamie Muir
King Crimson Larks' Tongues in Aspic
If the necessary ingredients for a killer double-drummer performance include awesome technique, unique sounds, undeniable emotional impact, creative and fun rhythmic ideas, and high drama, then this track is indeed the perfect double-drummer recording. Bill Bruford has been a household name among drummers since the late '60s, when he helped found the British progressive rock institution Yes. When Bill left Yes in the capable hands of Alan White in 1972, he joined Robert Fripp's more avant-garde troupe, King Crimson, where he made numerous rhythmic breakthroughs for the better part of two decades. Larks' Tongues was the first Crimson album to feature Bruford. It's also the only one with drummer/percussionist/presence Jamie Muir, an inventive, shocking player who Bruford often cited as being particularly influential on him. Here the two treat their drumkits like a playground of sound, especially Muir, with his "prepared" kit. Though they're clearly different sorts of players, the rhythmic personality the unit adds to the music is absolutely integral and helps make this the original dark and demanding heavy rock album. At about 5:15 of "Larks' Tongues, Part Two," the intensity level coming from Bruford and Muir threatens to explode the whole darned thing. Drumming bliss.
And Don't Forget These Duos…
Of course, there have been lots more great double-drummer pairings than we can cover in depth here. Among them are the various Doobie Brothers lineups, which over the band's long career have included Michael Hossack, John Hartman, Keith Knudsen, Chet McCracken, Andy Newmark, and Ed Toth. Advertisement
In the '70s, drum god Steve Gadd and freelance heavy Chris Parker worked out some deep tandem beats with the New York club institution Stuff. And Southern rock faves .38 Special (Steve Brookins, Jack Grondin) and the Charlie Daniels Band (Gary Allen, Fred Edwards) featured double drummers for years. Meanwhile, Grateful Dead re-interpreters Jazz Is Dead for a time featured barn-burners Jeff Sipe and Rod Morgenstein. And heavy-rock favorites Godsmack have showcased double drum slam-fests in concert between leader Sully Erna and regular drummer Shannon Larkin.
In the alternative music world, the influential New Jersey band the Feelies played many incendiary shows with drummers Stanley Demeski and Dave Weckerman in the 1980s. After the great Boston group Morphine was forced into retirement following the unexpected passing of leader Mark Sandman in 1999, the two drummers who at different points played in the band, Billy Conway and Jerome Deupree, joined forces with Morphine sax player Dana Colley in the larger ensemble Orchestra Morphine. The drummers played together on tour and proved to be an awesome rhythmic force.
On the European avant-garde scene, drummers Pierre Favre and Fredy Studer have done some fascinating work together. And Modern Drummer Festival vets the Drumbassadors (René Creemers, Wim de Vries) have worked out some amazing drum-centric compositions on their own albums and tours. Advertisement