Roger Taylor Reveals Finalists for the Queen Extravaganza Tour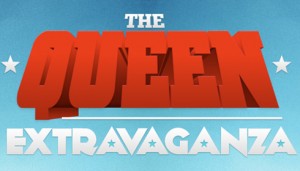 Over the course of the past ten weeks, vocalists, guitarists, drummers, bassists, and keyboard players from across the U.S. and Canada have auditioned online at www.queenextravaganza.com, hoping to become part of the Queen Extravaganza Tour, a major production launching in 2012 featuring performances of Queen's biggest hits. The contestants performed such Queen classics as "Killer Queen," "Somebody to Love," "Bohemian Rhapsody," and "Another One Bites the Dust." Fans had until November 28 to vote to determine the twenty-one finalists: six vocalists, six guitarists, three drummers, three bassists, and three keyboard players, with Taylor picking an additional five wildcard finalists.
These twenty-six hopefuls will be flown to Los Angeles to meet Taylor and perform their final audition live on December 5 at Foo Fighters' Studio 606 West. Auditions and interviews with Taylor and the finalists will post throughout the day at www.queenextravaganza.com.
"I look forward to the final auditions with these twenty-six young musicians," said Taylor. "It's going to be a long and difficult day, but the end of the first stage of the long and exciting road to the opening of the Queen Extravaganza." Taylor is reportedly fully hands-on regarding the event, taking the role of producer and music director. Advertisement
Following is a list of the four finalists for the drummer slot. Click on their names to check out their audition performances.
Zach Mullings, of Boston, Massachusetts
www.youtube.com/watch?v=DhRjILqo_ww&feature=player_embedded
Billy Orrico, of Denville, New Jersey
www.youtube.com/watch?v=_33v1fCMxq4&feature=player_embedded
Nico Saavedra, of Orange County, California
www.youtube.com/watch?v=604-56p4R2U&feature=player_embedded
Tyler Warren, of Camden, Tennessee