Micky Dolenz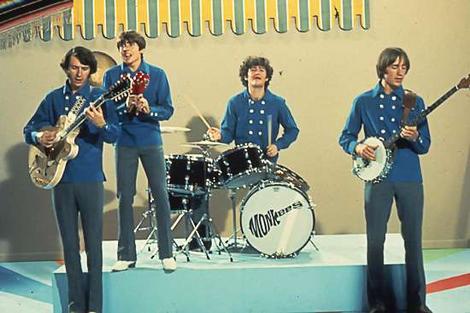 by Bob Girouard
With over fifty years in show business, the actor/singer/drummer's resiliency continues to amaze, with no determinable signs of slowing down. MD Online chats with the erstwhile Monkee about longevity, the Wrecking Crew, and why he set up his drumkit so strangely.
MD: Let's talk a little drums: How did you get into the instrument?
Micky: Actually, my first instrument was classical guitar. I took some lessons and got pretty good at it, but then I discovered girls didn't like Segovia as much as they did the Kingston Trio! [laughs] So I kind of morphed into rock 'n' roll. When the Monkees came along, my audition was on the guitar and the song was Chuck Berry's "Johnny B. Goode." But when they cast me, they said, "You're the drummer," to which I said, "Fine, where do I learn"? That's when I started formally studying the drums, but I already could read music.
My first teacher here in L.A. was John Carlos. When I was in the studio during the early Monkee sessions, I would get pointers from Earl Palmer and Hal Blaine, and guys like Buddy Miles would come over to my house. Before we went out live, I had a great deal of practice time. Advertisement
MD: Right off the bat, you learned from the best.
Micky: No kidding! Though, the drumming was easy compared to one of the toughest things to deal with back then, which was inferior P.A. systems. I was forever blowing out my voice because I couldn't hear anything over the stage volume. I mean, we didn't even have monitors—nobody had them!
MD: As an artist, you've had some amazing affiliations: Boyce & Hart, Carole King, Gerry Goffin, Cynthia Weil and Barry Mann, Paul Williams, Leiber & Stoller, Neil Diamond, Harry Nilsson…. What's your personal secret on crafting a great track in the studio?
Micky: There isn't one. Because if there was, somebody would know it and there would be no bad tracks! But that applies to anything in show biz. There's no formula. What you try to do is your best. Then you hope you get lightening in a bottle. Advertisement
MD: Do you think that doing too many takes ruins the essence of the song?
Micky: Back then we didn't have time to do a zillion takes. Plus we were filming our TV show all day. The producers would book a session after I had just put in ten hours on the set, and I'd have to put down three lead vocals and instrumental tracks. There just wasn't the time to be esoteric and do twenty takes. And since it was 4-track, we didn't have the luxury of overdubbing and cut 'n' paste later. It was the rhythm track, and we bounced it down. Next came the vocals and you were done.
Sometimes there's actually an advantage to working that way. If you think about it too much, you end up with so many choices that it can be problematic. Sometimes the best stuff comes from making creative decisions quickly.
MD: What was it like to work with the Wrecking Crew, particularly Hal Blaine?
Micky: Fantastic. Did you know that Earl Palmer, Joe Osborne, and Glenn Campbell played on my first record before the Monkees? Everybody was using the Wrecking Crew: the Beach Boys, Mamas & Papas, the Association, the Byrds, us…. Hal Blaine was the consummate pro—so gracious, and he'd always give me tips. Of course, I would listen and watch him. Advertisement
MD: How about [regular Monkee studio drummer] Fast Eddie Hoh?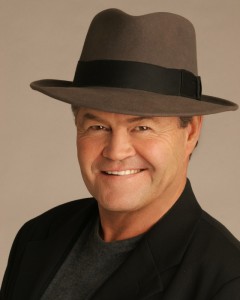 Micky: Yes, he was pretty cool. He was fast, alright, I'll tell ya! [laughs] Eddie was also a good friend who came over to my house frequently to party. Hal did too.
MD: While we're talking about this particular time period, what about the unique way you set up your kit?
Micky: Yeah, half-right, half-left. The bottom half is left-handed and the top is right-handed. I know it's bizarre: I play the kick with my left foot and the snare with my left hand.
MD: Did this just make sense for you?
Micky: It was a little bit more than that: When I was a kid I had a leg disease called Perthes. My right leg was, and still is, weaker than my left. So when I went to play conventional-style, it hurt. But since I was just beginning, John Carlos said, "Hey, change it around." He put the kick on my left and the hi-hat on my right—which I still do to this day—and it worked!
MD: You've become very solid on the kit over the years, playing with command and ease. On the 2011 tour you played double drums with Felipe Torres. Since the bulk of your concerts were in large venues, where do you get the stamina to kick a band at the same velocity you did way back when?
Micky: Felipe is a great drummer and a great guy. He was taught by a dear friend, and another great player, Sandy Gennaro. As far as the physical demands of performing, I had just come off a musical theater tour in England. That requires dancing, singing, and a lot of jumping around. Honestly, the shows never wipe me out, the traveling does. You're going from place to place with a lack of sleep and a crazy diet to boot. It's nuts, but it's the biz. I always make a joke of it when I say, "They pay me to travel…I sing for free!" [laughs] Advertisement
MD: Your solo album from last year, King for a Day, is a really well done piece of work, an overlooked gem. "Don't Bring Me Down," "Hey Girl," "Crying in the Rain," "Just Once in My Life," and the final song, "Sometime in the Morning"—all killer tracks with great production, musicianship, etc. With the changes in the industry being what they are, do you think it's possible for an artist from the classic era to remain relevant to their existing fan base and capture a new one?
Micky: Sure. I mean, it happens all the time. Look at Rod Stewart. He's a good example. King for a Day was the first solo thing I'd done in a while. It is difficult, however, to break the Top-40. Nowadays it's hip-hop. That being said, I was very pleased with Jeff Foskett's production, plus I had musicians like Jeff "Skunk" Baxter on guitar. I was a little disappointed with the lack of ads surrounding the release of the disc, but musically, I couldn't have picked better material.
MD: While many artists have a love-hate relationship with their image, you never seemed to let yours as a Monkee curtail your ambitions. Do you feel the public has given you that flexibility, or have you had to fight to establish independence? Advertisement
Micky: I've never thought much about what people are going to think or say. I've been in the business so long. You can't do that. It's like the old Ricky Nelson song, "Garden Party," says: You've got to please yourself. Also, after the Monkees I intuitively knew that it would be difficult to get jobs as an actor. People thought I was a drummer. By circumstance, when I moved to England, I diversified by producing and directing theater, TV, and film. You've got to follow the fish—the fish aren't going to follow you.