Bruce Gary: <br>Controlled Bombast with the Knack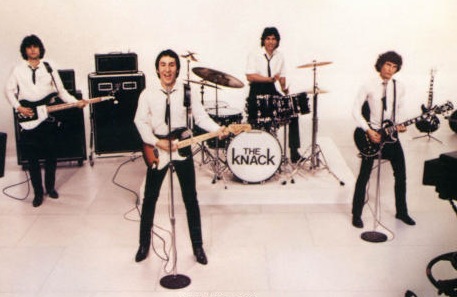 Bruce Gary's muscular tom-tom introduction helped the Knack's "My Sharona" and their debut album, Get the Knack, break out of the late-'70s doldrums of disco and drum machines.
The Knack was formed in Los Angeles in 1978. Their music was influenced by the rough punchiness of the Kinks and the Who, and much of that energy was supplied by Gary's aggressive drumming attack. A year after forming, "My Sharona" hit big, taking Get The Knack to multi-platinum status.
Though the group's second album, But the Little Girls Understand, sold another two million copies, they couldn't sustain their popularity, and were eventually gone from the rock 'n' roll headlines. Still, Gary was fondly and consistently referred to in drumming circles well after the group's heyday. By injecting powerhouse drumming into a pop song context, Gary helped create a style that continued into the next two decades and beyond.
Recorded in just thirteen days for under $20,000, Get the Knack is the sound of a well-rehearsed band playing live in the studio with minimal overdubs. Song arrangements and players' parts were hammered out and perfected well in advance, leaving producer Mike Chapman with the sole responsibility of getting the right sounds to tape. The band was so on top of its game that most of the album's master tracks are first or second takes. Advertisement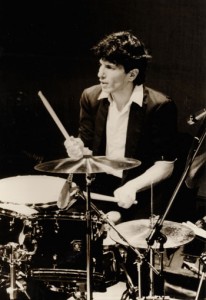 It's important to note that the drum sound on Get the Knack is markedly out of character with a lot of hit records that were being made in the late '70s. Where the norm was to have a flat, fairly dead-sounding kit, Get the Knack sees Gary and Chapman going in the opposite direction with lively, open-sounding toms, a popping snare, and a substantial amount of sound-expanding room ambience.
It's this unobtrusive recording technique that really lets us experience the full force of Gary's drumming, especially on the album's opening one-two punch of "Let Me Out" and "Your Number Or Your Name." Gary once described the Knack as being "a very good, sensible pop band with a very bombastic drummer," a notion evidenced by the barrage of gonzo fills that punctuate "Your Number" and bring to mind Who's Next–era Keith Moon. A cover of Buddy Holly & the Crickets' "Heartbeat" gives Gary a chance to pay tribute to Crickets drummer Jerry Allison by replicating Allison's classic "Peggy Sue" tom paradiddles during the verses, while showing off some of his own tasteful hi-hat work on the song's bridges. "Oh Tara" finds Gary laying down a solid quarter note kick/snare pattern that would make AC/DC's Phil Rudd proud.
Of course, the album's monster hit single was "My Sharona." Not many drummers can lay claim to an intro that's become part of the pop music landscape, but with his memorable snare/tom flam prelude, Gary did just that. The real highlight of the song, though, comes during the second half of lead guitarist Berton Averre's extended solo, when Gary kicks into overdrive and pounds out a galloping double-time beat that cranks the song's energy level up several notches. Advertisement
After leaving the Knack in the mid-1980s, Bruce went on to a lengthy career as a journeyman session drummer. He recorded with George Harrison, Bob Dylan, Stephen Stills, Jack Bruce, Rod Stewart, Sheryl Crow, Bette Midler, Yoko Ono, and Harry Nilsson. He also worked with blues masters Albert King, Albert Collins, and John Lee Hooker, and he toured with Spencer Davis and former Eagles member Randy Meisner.
Bruce was also a producer. He created a CD of drum samples called Bruce Gary's Drum Vocabulary, and he co-produced a series of posthumous releases from Jimi Hendrix. Gary died on August 22, 2006, following a battle with lymphoma. He was fifty-five.
This piece includes portions written by Superchunk/Mountain Goats drummer Jon Wurster.