Joe Morello: Changing The Way We Think About Time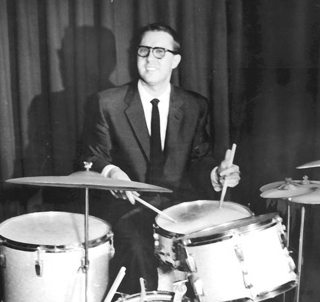 In his classic book The Great Jazz Drummers, Modern Drummer founder Ron Spagnardi said, "Throughout his storied career, Joe Morello displayed a rare combination of drumming talents. He revealed an exceptional sense of swing and finesse combined with astounding technical ability. Along with witty and inventive solo work, Morello was extremely adept at negotiating odd time signatures. Thousands of aspiring drummers have been both awed and inspired by his technical facility.
In a Modern Drummer feature story from 2006, jazz drumming great John Riley interviewed the legendary drummer, who in the 1950s became known to millions of music fans through his work with the hugely popular Dave Brubeck Quartet. Early in his own career, Riley had studied with the master, and the two men remained close friends. According to Riley, "The Dave Brubeck Quartet was the most popular jazz group of the 1950s and '60s. 'Take Five,' featuring a drum solo by Joe Morello, was a multi-million-seller. This group toured the world playing concerts instead of location club gigs…and to a great extent, people went especially to hear the virtuosic and musical drumming of Joe Morello. Joe achieved the unprecedented when he won all of the international jazz polls—and repeated the feat several years in a row."
Riley went on to say that, though Morello kept a lower profile after his run in the Brubeck quartet, he became a very active teacher, "sought out by professionals and beginners alike from around the world." Advertisement
Morello passed away on March 12, 2011, at the age of eighty-two.