Henry Adler : Legendary Drum Teacher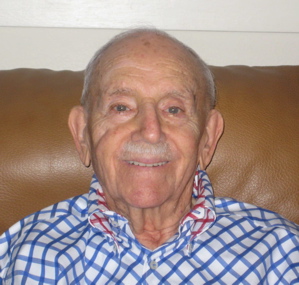 Drumming pioneer, music retailer, author, and teacher Henry Alder was born in New York on June 28, 1915. His first professional playing job took place when he was fifteen years old at the Belmar Hotel in New Jersey. He subsequently worked in several pit orchestras in theaters, as well as for traveling big bands. He can be heard on recordings with the Larry Clinton Orchestra, including Larry Clinton & His Orchestra 1937-38 on the Hindsight label. Adler was known for constantly arranging sessions with other drummers and teachers to improve his own skills. What developed, in addition to his techniques as a drummer, were his techniques as a teacher.
Among the drummers Henry taught over the years were Dave Tough, Roy Burns, Alvin Stoller, Louie Bellson, Sandy Feldstein, and Buddy Rich, with whom Henry co-wrote the instructional book Buddy Rich's Modern Interpretation Of Snare Drum Rudiments. The book was first published in 1942, having been introduced by Buddy's boss at the time, famed bandleader Tommy Dorsey. Today it's regarded as one of the most important snare drum rudimental books written.
The success of the book led to an expansion of Adler's teaching studios and the opening of Henry Adler's Drum Shop, in the heart of Time Square in New York City. The store became a hub for percussionists and a candy store for starry-eyed students such as future composer and educator Sandy Feldstein (1940-2007). In his own NAMM Oral History interview in 2003, Feldstein recalled, "Henry Alder's was the place to be. I got such a kick out of just being in there. The drumsets were all so new and innovative to me, and often I would rub shoulders with the great drummers. I got to shake hands with Gene Krupa in Adler's once. I won't forget that." Advertisement
While running the teaching studio and the drum shop, and doing gigs himself, Henry set out to develop his own teaching style. In order to develop his now classic instructional system, Henry researched the physics and mechanics of arm, hand, wrist, fulcrum, and finger motions, applying these findings to the art of drumming. Known as the Adler Technique, the rigorous system emphasizes complete ambidexterity, mind-body coordination, elimination of all unnecessary arm or wrist motions, fulcrum muscle development, sight-reading, syncopation, and mastery of varied musical styles.
Henry used the teaching method to write a series of popular instruction books, including Henry Adler: Hand Development Techniques, 4-Way Coordination: A Method Book For The Development Of Complete Independence On The Drum Set, and How To Play Latin American Rhythm Instruments, which he co-authored with Humberto Morales, F. Henri Klickmann, and Ernesto Barbosa.
Adler's career also included establishing and running his own music publishing company. The Henry Adler Music Publishing Company (also called Henry Adler Inc.) produced a steady stream of inventive method books and music, including titles by Adler and others. Among them were Elementary Drum Methods by Roy Burns (1962) and Odd Time Reading Text by Louis Bellson (1963). Advertisement
In 1985 Adler tried is hand at acting and appeared as the Magic Club drummer in Desperately Seeking Susan, starring Rosanna Arquette and Madonna. In 1988 he was inducted into the Percussive Arts Society's Hall of Fame. Adler died in 2008 at ninety-three years old.