John Keane — Session Drummer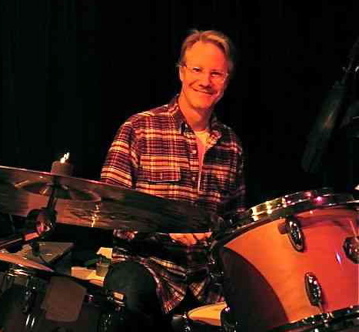 Hey, Modern Drummers! For those of you who aren't familiar with my playing, I was a session drummer on a number of records back in the late '80s and early '90s (Richard Marx, Indigo Girls, Stephen Bishop, Kenny G, Cher). Yeah I know…that was a long time ago!
Over the past eighteen years I've been busy primarily composing music for television. For the last eleven years I've been composing the underscore for the series CSI:
More recently, I've gotten back into playing drums, writing songs, and recording as an artist. In early 2010 I released a solo record titled Everything Changed, and recently I released a four-song EP that I recorded over the summer of 2010 titled Heart Of London.
My new EP is a departure from my last record. I really wanted to approach the drum parts and sounds differently on this project. As with all of my solo stuff, I like the drums to sound natural and punchy. I don't use any samples to replace individual drums or manipulate the timing to align the drums on the "grid." What you hear is what you get, old-school style. Advertisement
What I love about recording is getting it right in the tracking phase and focusing on the performance. Making sure I create a strong foundation to build the rest of the track on is my main goal. I haven't decided what my next project will be. But I'll be sure to keep you updated on any future projects and releases I have in the works. Thanks to MD for a great publication and for creating the blogs.