The Greats: Jack DeJohnette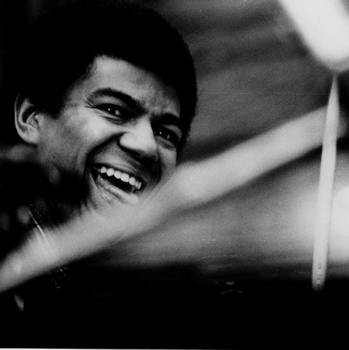 When Jack DeJohnette hooked up with trendsetting trumpeter Miles Davis in 1969, the drummer was immediately thrust into the media spotlight as he became a main rhythmic catalyst behind Davis's revolutionary electronic jazz sound. With that band, Jack appeared on one of the most controversial, yet hugely popular, jazz records of all time: Bitches Brew. That album, which featured DeJohnette's intense improvised grooves on several cuts, changed jazz forever—and fusion was born.
DeJohnette spent two years with Davis, which allowed the drummer ample space to explore the boundaries of his unprecedented funk/jazz amalgam during extended set-long improv sessions. However, it wasn't just his playing with Davis that established Jack as a future jazz legend.
In his early years in Chicago, DeJohnette bounced between groove-based gigs with various blues bands and free jazz explorations with Richard Abrams and Roscoe Mitchell. Then when he moved to New York in 1966, Jack quickly found himself on stage and in the studio with some of the scene's most prominent players. Charles Lloyd's 1966 releases Dream Weaver and Forest Flower: Live In Monterey, altoist Jackie McLean's Jackknife and Demon's Dance, and pianist Bill Evans' classic live disc At The Montreaux Jazz Festival are early examples of the drummer's highly interactive and intense style. Jack also went down in history as one of the first jazz musicians to play on a platinum record, when Lloyd's Forest Flower found both critical and mass appeal, selling over a million copies worldwide. Advertisement
As his career progressed into the '70s, Jack's liberated rhythm would appear on many genre-bending records with artists like Freddie Hubbard, Sonny Rollins, George Benson, and Stanley Turrentine. He also put out several albums under his own name, which helped to further redefine the boundaries of jazz. His groups Compost, Directions, New Directions, and Special Edition explored everything from contemporary funk, to free improvisation, to modern classical composition. And his 1976 solo album, Pictures, is a revealing look into the drummer's abstract, impressionistic approach to rhythm, space, and sound.
Jack has remained remarkably busy over the ensuing decades, with highlights including Pat Metheny's 80/81 and Song X (with free jazz pioneer Ornette Coleman), saxophonist Michael Brecker's self-titled debut and Tales From The Hudson, bassist Christian McBride's Number Two Express, electric guitarist Mike Stern's Give And Take, and pianist Herbie Hancock's New Standard. Jack has also appeared on a number of highly regarded releases with pianist Keith Jarrett's long-standing Standards Trio, with bassist Gary Peacock.
In 2006, Jack put out an incredible Tony Williams tribute album, Saudades, with the group Trio Beyond, and he's recently established his own record label, Golden Beams Productions, which has released several captivating discs featuring the drummer in various settings. Advertisement