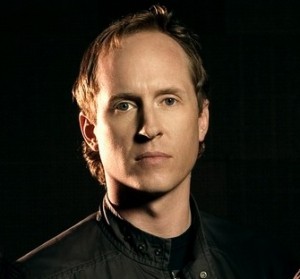 If the old saying "He's been around the block a few times" applies to anyone, it most certainly applies to Josh Freese. Given his rep as a studio ace, he's been referred to in MD as "Mr. First Call," a title he's more than earned. His résumé goes on for days and features the biggest names in the business, including Devo, Nine Inch Nails, the Offspring, Guns N' Roses, the Vandals, A Perfect Circle, and Billy Gibbons. From his professional beginnings performing at Disneyland at age twelve to his most recent solo album, Since 1972, Freese has proven himself on record after record and tour after tour as being one of the most versatile and gifted performers of his time.
This versatility is a direct result of Josh's admiration of and playing experience with acts that span a spectrum of genres. His innate ability to create the perfect feel for a track is one of the principal reasons he has been in constant demand among artists and studio engineers alike. Indeed, the drummer has come a long way from his DIY beginnings with California punk rock staple the Vandals in 1989.
Freese replaced Matt Sorum in Guns N' Roses in 1997 and is credited with cowriting the song "Chinese Democracy" with Axl Rose. When his stint with GNR ended in 2000, Josh took no time off, jumping right into A Perfect Circle, his project with Tool frontman Maynard James Keenan. And after drummer Ron Welty left the Offspring in 2003, Freese picked up the sticks and played on the band's album Splinter.
Freese was most recently seen playing with Rivers Cuomo and Co. on Weezer's summer 2009 coheadlining tour with Blink-182, taking Pat Wilson's place when Wilson became the band's newest guitar player. Freese really got around in '09, also performing with Sting while remaining a member of the Vandals and Devo. With 2010 barely in swing, there's no doubt he'll add a few more notches to his belt and add a few more superstars to his résumé.