Into Eternity's Steve Bolognese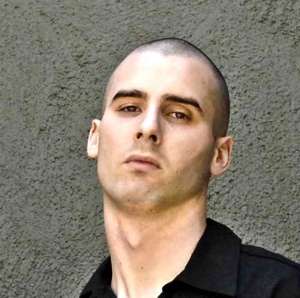 Hey, MD readers! Since my last blog there have been a few new things going on in my world I figured I'd let you in on.
First, I'd like to recap the Asian tour I did in May with Into Eternity. This was our second trip to Japan in the past two years. I can't thank the "Extreme The Dojo" crew and Toys Factory enough for inviting us back.
Obviously this trip was amazing. It's been said many times by many people, but Japan is the best place you can play if you're in a metal band. And although I haven't seen the whole world yet, I believe that, because it's impossible to imagine it getting any better. The fans are absolutely ravenous, waiting patiently and quietly in the hotel lobby for autographs and pictures. They're so appreciative, in fact, that they actually come to the concerts bearing gifts for the band. This happened a couple of times.
In Japan you're also treated like a professional. Everyone even gets their own hotel room. That's completely unheard of in the States, unless you're a pop star. We played three shows in Japan: Osaka, Nagoya, and Tokyo. All of them went over really well. We also played two additional shows in Hong Kong and Taipei. Both proved to be tremendous successes for us. We want to thank everyone in all those countries who helped put this tour together. Advertisement
Now that I'm back in Boston, I got to teach at Berklee College of Music's world percussion festival for the third year in a row. It's always a nice feeling to be invited back. It's a ton of fun, and I'm real lucky to be part of it. The kids were great, and some of them were even fans of Into Eternity!
I also joined a new band with my friends Mark, Frank, and Ed. We're called Dark Day Sunday. Some of you may be familiar with Frank's other band, Fates Warning. Jason Bittner of Shadows Fall is also on board. Yes, that's right, there are two drummers. Unfortunately we don't play at the same time. It's not like the Dead. But it's always a surprise because you never know who you're gonna see behind the kit. This has also proved to be a lot of fun to be part of. We plan on doing select dates around the New England area.
Till next time, keep it metal!
For more on Steve and Into Eternity go to www.myspace.com/officialintoeternity.