Propagandhi's Jord Samolesky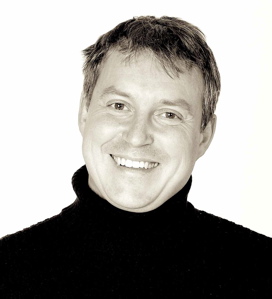 My name is Jord Samolesky. I play drums for a shakin' rock 'n' roll band called Propagandhi. My experience with music began with listening to my parents' Beatles, ABBA, and Boney M. albums. I took piano lessons between seven and twelve years old. Being a little more into hockey than music at that point, I dropped the piano and picked up some used goaltending gear. I was also getting into a lot of arena rock and metal, and ended up saving up some cash to buy a drumkit when I was fifteen.
My first paid gig was when I was sixteen. A few friends put together a cover band, and we started playing legion halls over weekends, four 45-minute sets a night. The most memorable part of this experience was watching older couples from my small town grope each other on the dance floor to the ballads we'd play at the end of the night.
Around this time I was really getting into the underground punk and metal scene in Winnipeg, MB, Canada. Taking the bus into the big city from Portage la Prairie, I was exposed to a ton of amazing drummers from Western Canada who didn't get any above-ground accolades. Some of them included Ted Sims of SNFU, Jon Card of DOA (also played with SNFU), Jon Wright of Nomeansno, and Jesus Bonehead of the Dayglo Abortions. Other underground drumming influences included Al Schvitz of MDC, Pete Moffat of Government Issue, Reed Mullin of Corrosion of Conformity, Trotsky of the Subhumans, and many others. What impressed me was the originality and diversity of the underground scene between '85 and '92. There were no corporate tentacles coming down to co-opt and covert this kind of music into something that could potentially sell candy bars, cars, and war to mindless consumers. To think of heavy music getting commercial airplay around this time was unthinkable. Advertisement
Our band started playing live shows in 1991, and I'm glad that we've tried to be a thorn in the side of commercial interests bent on reducing forms of music to sad, uninspiring, and unoriginal re-presentations. After having the opportunity to tour in over twenty-five countries around the world, we're still going strong today–grey hair, failing elbow joints, and all.
Music has always meant the world to me. Artists outside of the underground like Peter Tosh, Frank Zappa, and Rush, alongside with the bands mentioned above, and important hip-hop groups like the Coup and Dead Prez, reached me in a way that I'd never want to reduce my musical interests to selling garbage to the masses. On the contrary, music has been instrumental in enlightening me to the existence of the struggles for social justice taking place around the world. I owe it to these uncompromised and committed musicians and groups for helping me cultivate an interest in these issues. Nowadays, the resistance of the oppressed, and the refusal of the lowest of the low to throw in the towel, serve as my sources of inspiration.
Cheeahs,
Jord
PS: My setup includes an 18×22 kick; 8×10, 10×12, and 11×13 rack toms; and a 14×16 floor tom. Cymbals include a pair of 15″ hi-hats (both bottoms!), two 19″ crashes, a 20″ ride, and a 19″ China. Brand names can be left to the imagination…. Advertisement
For more on Jord Samolesky and Propagandhi, go to www.propagandhi.com or www.myspace.com/propagandhi.