Green River Ordinance's Denton Hunker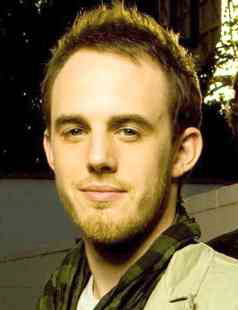 Hello, Modern Drummer! Come on in, sit down, relax a bit, and groove. I'm Denton, a slave to the groove, an avid pursuer of the pocket, and a scholar of the percussive arts. On December 18, 2007 I graduated from Texas Christian University with a degree in music education. While at TCU I performed in the percussion ensemble, jazz ensemble, wind symphony, orchestra, Gospel choir, and marching band. I have had the pleasure of studying with Dr. Brian West, Paul Rennick, Joey Carter, Rich Stitzel, Dr. Richard Gipson, and Kenwood Dennard. During the summer of '04 I marched center quad for Carolina Crown Drum & Bugle Corp. I am the drummer for a band called Green River Ordinance, and we just finished recording our major-label debut album, Out Of My Hands, via Virgin Records. It will be in stores on February 24. Hope you all get to check it out and enjoy the grooves as much as I do! Happy days to you all, and groove hard!
For more on Denton Hunker, visit www.myspace.com/gro.