Crooked X's Boomer Simpson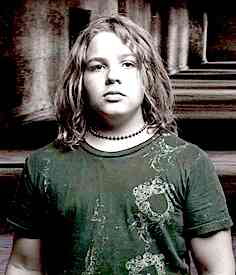 Hey, MD, this is Boomer with Crooked X. We're a metal band made up of ninth-graders from Coweta, Oklahoma. I started playing drums when I was nine years old–listening to bands like Metallica, Skid Row, Slipknot, and Megadeth. They were all big influences on me to start playing drums. I got all the basics down, and my friend Forrest and I got together and started Crooked X. We've been together now for four years, playing with bands like KISS, Ted Nugent, and Alice Cooper.
My drumkit consists of Gretsch Renown Maple drums, Sabian cymbals, and Gibraltar hardware. One of things you might notice at our shows is that I try to move around quite a bit and put on the most energetic show I can. We all try to outdo each other so it's sort of a challenge, but we all have a blast doing what we love to do–playing music!

For more on Boomer and Crooked X, visit www.myspace.com/crookedx.